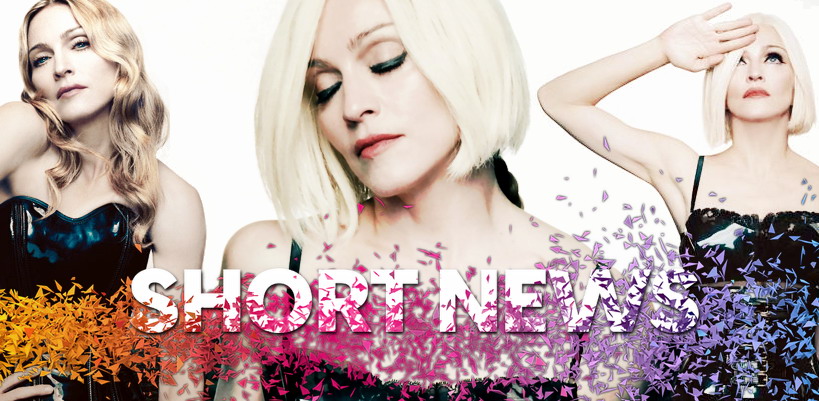 Madonna for German Gala
The latest German Gala issue, in stores on February 19th, contains an exclusive interview by Alexander Nebe with Madonna.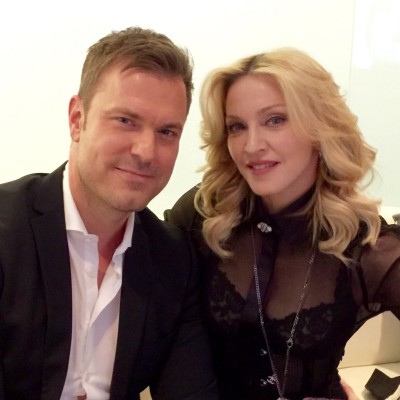 Madonna goes 'Blond' with PRECIOSA Crystals
Madonna is seen wearing a custom corset by The Blonds with thousands of precision-cut Czech crystals in her the video for her latest single "Living for Love."
David Trujillo of The Blonds said…
It's an incredible honor to see one of music's greatest icons wear a Blonds piece. You could say designing her outfit with Preciosa was just 'Blond Ambition!'
Klara Kasparova, Area Trade Marketing Manager of Preciosa, stated…
Our crystals get used in such interesting ways. From decorating custom chandeliers in world-class hotels, to covering costumes at major ballroom competitions, and now, to outfitting Madonna!
Madonna on the cover of German Interview Magazine
In stores now…
Hard Candy Fitness launches Exclusive Dance Class Series in New York
Hard Candy Fitness will launch an exclusive new dance class series at the Broadway Dance Center in New York titled Dancers' Access. This dance series marks the first US offering of classes under the Hard Candy Fitness brand, which currently has a growing portfolio of luxury full-service fitness centers in destination cities around the globe. The 20-week series features tour-caliber choreography created and taught by the Hard Candy Fitness Sweat Crew, who also act as Madonna's personal trainers. It will be the first time the general public will have access to these trainers and content outside of the brand's international health and fitness club network.
Each week, participants will learn choreography inspired by Madonna's on-stage performances. Elements of the class will include an extensive warm up, performance conditioning, flexibility and cardio needed to perform day after day while on tour, along with learning and performing choreographed content.
Classes begin Monday March 2, 2015 and are scheduled every Monday and Wednesday at 6:30 PM. Visit The Broadway Dance Center online to reserve your spot and find out more about the Hard Candy Fitness Sweat Crew and Dancers' Access program.
Rebel Heart Italy Commercial
Wrestler Grado is trying to get Madonna's attention
Scottish wrestling personality Grado knows how to get the crowd going, and his entrance theme tune plays a big part in that. If you're unfamiliar with Grado's entrance, real name Graeme Stevely, he approaches the ring to the iconic sounds of Like a Prayer by Madonna.
However, in recent developments, the superstar singer has denied the North Ayrshire wrestler permission to use her song before a match due to be televised in the USA.
Not happy with how things have turned out so close to his big match, Grado is on a social media rampage to try and get the singer to change his mind.
The wrestling organisation, TNA (Total Nonstop Action) Wrestling had been trying to hammer out a deal with several publishers but he received an email on Wednesday confirming his fears: use of his entrance theme had been "denied on behalf of Madonna".
[That] is why I want to try and reach out to her Madge herself and to let her know how much the song means to myself and the wrestling world.

Madame X is available in Box Set, CD, Vinyl and Cassette!
Get your copy HERE!
comments powered by

Disqus