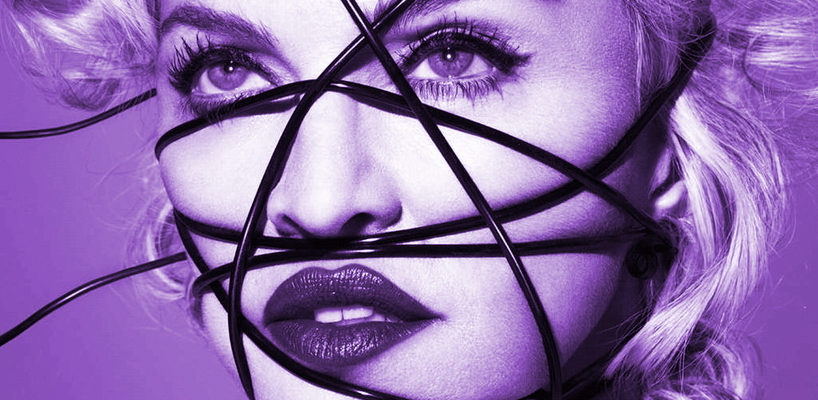 The official press release already stated that Madonna's new album "Rebel Heart" will be released worldwide on March 10th. Now, Universal Music confirmed that Australia will be getting the album on March 6th!
We also wrote that two new tracks from the new album will be available on February 9th.
According to auspOp, one of those tracks will be "Joan of Arc", no word yet on the second title.
"Rebel Heart explores two very distinct sides of my personality, the rebellious renegade side of me and the romantic side of me" commented Madonna recently in Billboard.
The new album features collaborations with Nicki Minaj, Kanye West, Nas, Chance the Rapper and Mike Tyson and was recorded in NY, LA and London. Producers include Madonna, Diplo, Kanye West, Billboard, Avicii, DJ Dahi and Blood Diamonds, Ryan Tedder, Toby Gad, and Ariel Rechtshald.
The tracklisting…
1. Living For Love 3:38
2. Devil Pray 4:05
3. Ghosttown 4:09
4. Unapologetic Bitch 3:51
5. Illuminati 3:44
6. Bitch I'm Madonna (feat. Nicki Minaj) 3:47
7. Hold Tight 3:37
8. Joan Of Arc 4:01
9. Iconic (feat. Chance The Rapper & Mike Tyson) 4:33
10. HeartBreakCity 3:33
11. Body Shop 3:39
12. Holy Water 4:09
13. Inside Out 4:23
14. Wash All Over Me 4:00
15. Best Night 3:33
16. Veni Vedi Vici (feat. Nas) 4:39
17. S.E.X. 4:11
18. Messiah 3:22
19. Rebel Heart 3:21
Stay tuned!

Madame X is available in Box Set, CD, Vinyl and Cassette!
Get your copy HERE!
comments powered by

Disqus