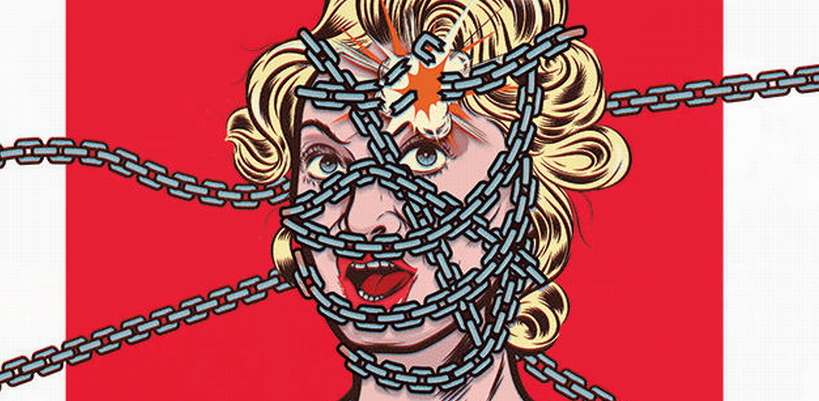 On Dec. 16, Madonna was in her New York apartment when she received word that more than a dozen unfinished demos for her forthcoming album had leaked. Her manager, Guy Oseary, was just returning to his Beverly Hills estate when he got the news. The album, Rebel Heart, was set for a late-April release, and thanks to a meticulous marketing plan and an inspired group of collaborators (including Diplo, Kanye West and Avicii), buzz was strong on the singer's 13th studio full-length.
The singer and her team's quick response may have set a new precedent for how the industry can mobilize in an effort to combat them.
On the morning of Dec. 17, Steve Berman, vice chairman of Madonna's label distributor Interscope, was on the phone with her and Oseary.
He recalls…
She was in a very angry, upset, emotional place. She told me, 'Steve, I care about my music. I can't have the songs being heard the wrong way.'
Berman was confident that Apple's iTunes could be engaged to turn around an official release of finished Rebel Heart tracks on a dime, even though the digital retailer's servers would effectively shut down for the year on Dec. 19, just two days later. But he faced two major hurdles: pushback from the upper rafters at Universal Music Group ("Should we just wait and do it all at the top of the year?" was the response from one executive) and the availability of iTunes vp content Robert Kondrk, who was already on vacation with his family in Mexico.
During the next 48 hours, Kondrk was able to help Apple greenlight a Rebel Heart preorder that would include six instant-gratification songs for download by midnight ET on Dec. 20 — including "Living for Love," the set's first single, which was initially intended for a Valentine's Day release (and will now be promoted to radio on Feb. 10). However, Madonna had to make sure the six songs were in finished form, so she holed up in her New York studio working on the final mixes into the wee hours of the morning of Dec. 18.
Guy Oseary said…
There was no time to call any of the producers — nothing. Just her final mastering sessions.
The result of Rebel Heart's 48-hour turnaround? The album preorder topped the iTunes charts in more than 40 countries — including the United States, where three of the six released tracks entered Billboard's Hot Dance/Electronic Songs chart dated Jan. 3, despite just two days of eligibility. To date, the six tracks have sold a combined 131,000 downloads, according to Nielsen Music, with preorders for Rebel Heart at a robust (considering the situation) 50,000 to 60,000, according to industry estimates.
Guy Oseary added…
We know that in today's world, having a top 10 album with no promotion is really hard. It's pretty… exciting isn't the right word, but it's rewarding to see it so well-received.
Still, Madonna's work is far from over. There's still at least one more preview track from Rebel Heart on its way before the album's March 10 release (likely due Feb. 8, the night of the Grammy Awards, Oseary says), and an official video for "Living for Love," to be filmed in late January. Plus, there's an ongoing investigation into the source of the leaks (another 14 tracks hit the Internet on Dec. 24), which, given their volume, seem too far-reaching to emanate from a usual suspect like a studio staffer or a backing musician. Neither Oseary nor a UMG representative would confirm that the investigation has resulted in a police report. Oseary's only comment on the matter was, "We are working really hard to solve this crime."
Source: Billboard

Madame X is available in Box Set, CD, Vinyl and Cassette!
Get your copy HERE!
comments powered by

Disqus