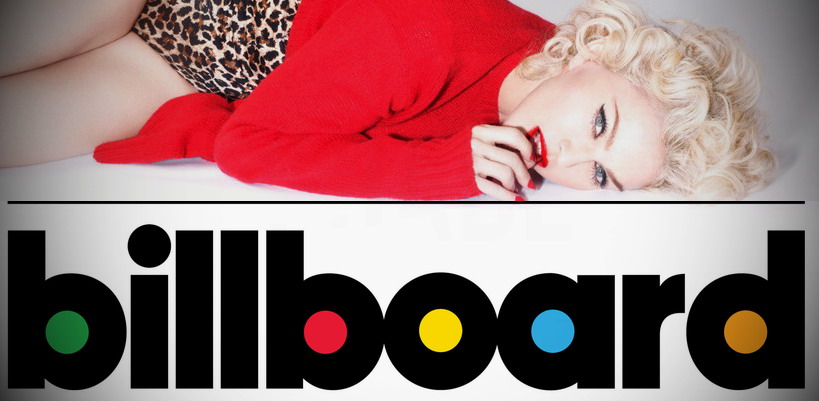 Madonna motors forward on Hot Dance/Electronic Songs with each of the three songs that she debuted last week. "Bitch I'm Madonna," featuring Nicki Minaj, lands one spot short of the top 10 (14-11), while first official single "Living for Love" also leaps three rungs (16-13). "Unapologetic Bitch" jumps four notches (26-22)
Hot Dance/Electronic Songs

#11 Bitch I'm Madonna (+3)
#13 Living for Love (+3)
#22 Unapologetic Bitch (+4)
"Bitch I'm Madonna" scanned 17,000 units in its first full sales week, up 33 percent. By contrast, the other two tracks posted modest sales gains: "Living" is up 4 percent to 11,000, while "Unapologetic" ups by 2 percent to 8,000.
(The tracks were rush-released on Dec. 19, so their first chart-tracking week was abbreviated)
Source: Billboard

Madame X is available in Box Set, CD, Vinyl and Cassette!
Get your copy HERE!
comments powered by

Disqus