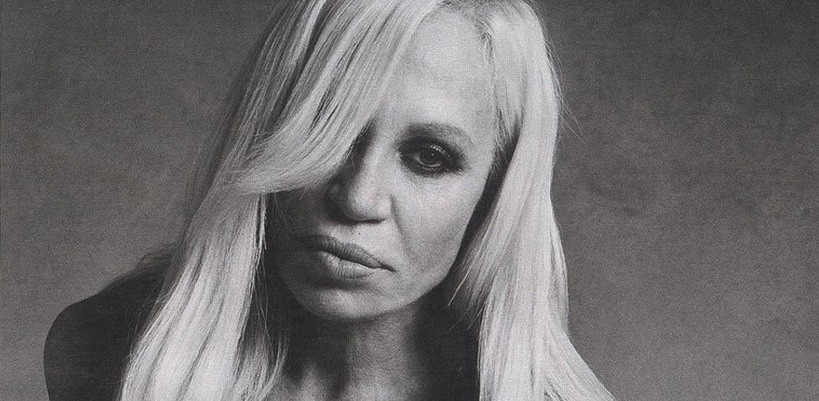 Now that Madonna is the new face of Versace Spring/Summer 2015 campaign, Donatella Versace gave an interview to Italian newspaper Corriere Della Sera.
Here are some of the more interesting parts…
How was the approval process of the pictures by Madonna in comparison to Lady Gaga?
With Lady Gaga it was a bit more complicated. She always focuses on transformation and charisma. So the final approval of the pictures was like a hand-to-hand combat. With Madonna it wasn't the case at all. I told her there was a set, filters and the rest. Then in the studio in New York, she did everything herself… or almost.

Any retouching?
Not a lot. At first she didn't want to. She could have looked like a thirty year old. Instead she shows 40-45 years. The abdominals or arms haven't been retouched.
I told her she didn't have to be just sex… "I want you to be like I know you: a vulnerable person, someone who's afraid, someone who suffers from loneliness, but is strong, determined and fearless at the same time."

Did you ever "mix" friendships?
I've tried. I've been able to reconcile Jennifer Lopez with Courtney Love once. Lady Gaga would really want to… but Madonna is Madonna. I tell her "You're terrible."
Just like Hillary Clinton, Madonna is all about control, no initiative for others.
Source: Corriere Della Sera
Translation by Madonnarama

Madame X is available in Box Set, CD, Vinyl and Cassette!
Get your copy HERE!
comments powered by

Disqus