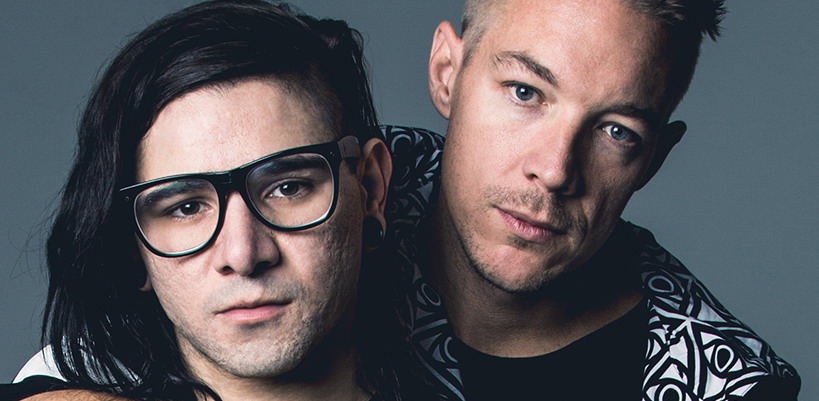 In anticipation of Diplo and Skrillex' ringing-in-the-New-Year gig at Madison Square Garden, Time Out interviewed them and of course asked about Madonna…
Time Out: Will Madonna sing with you at MSG?

Diplo: She may come out and sing. If me and Skrillex are in town, people will come out. I'm inviting the entire New York Knicks to come shoot warm-ups during my set.

Time Out: Can you talk about your work with Madonna?

Diplo: The single comes out in February. There are two songs [the label] loves as singles; I don't know which one will come out first. I go back next week on my birthday to mix more. She's actually kind of hard-core. You can't get away. I'll be glad when we're all wrapped up. It's been a lot of work. I've worked harder on these songs than I've worked on our songs, and that's a lot of fucking work.

Skrillex: I've never seen him more like, Fuck, I have to go back.

Diplo: If I can go back and wrap this up and make great songs for her… She's the queen of making music. I remember having songs like "Cherish" and "Vogue" on cassette tapes. I've loved her production, and I've always loved how she's a forward-thinking motherfucking beast. She was the first person to really bring in different sounds and co-opt things for her own sound, and I've always loved her for that.

Madame X is available in Box Set, CD, Vinyl and Cassette!
Get your copy HERE!
comments powered by

Disqus