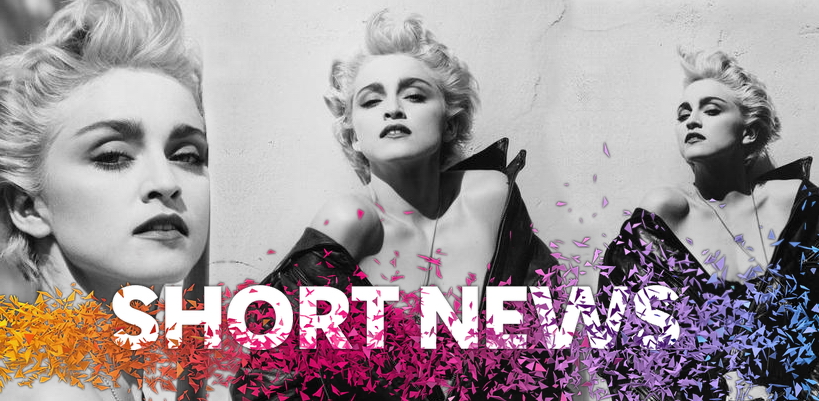 Madonna's True Blue has returned to the UK's Official Albums Charts this week
Madonna's third studio album "True Blue", which debuted at #1 in the UK when it was originally released in 1986, lands at #21 this week thanks to download service Google Play that had it on promo for £0.99 last week.
VH1's Dominant Pop Queen
VH1 is asking who the more dominant pop queen is?
Madonna or Rihanna?
You can vote HERE!
Molly Meldrum's first time meeting Madonna
Australian Ian "Molly" Meldrum hosted the popular Countdown back in the eighties. Here's what he had to say about his first time meeting Madonna…
I was in the office in New York and I was given this huge lecture [for being late].
I said, 'who the f—is Madonna, anyway?'
She looked at me and said, 'I'm f—ing Madonna, and what's a f—ing Molly'?
We were great friends straight away.
Here's an early interview of Madonna and Molly Meldrum…
Valeriya hates being called the Russian Madonna
Russian singer Valeriya doesn't like being compared to Madonna.
According to the Irish Mirror, here's what she had to say…
They call me Russian Madonna but I always think twice when I do something on stage because I have my children – and I don't want them to be ashamed of me.
Of course female singers should be sexy but you don't have to cross the line. I do not accept it.
We're different in every single way. Do I want to draw a line under those comparisons? Yes.
Voice Italy winner, Sister Cristina, covers "Like a Virgin"
Ariel Pink and Madonna are not working together
Last week, the rumour of Ariel Pink working on Madonna's upcoming album spread like wildfire on the internet. There's a reason we didn't report it… it simply isn't true.
Here's what Guy Oseary tweeted about it…
"Desperately Seeking Susan" out now on Blu-Ray
The "Desperately Seeking Susan" Blu-Ray has finally been released!
Get it HERE
Special Features:
Audio Commentary by the Producers
Original and Alternate Endings
Original Theatrical Trailer
Optional English Subtitles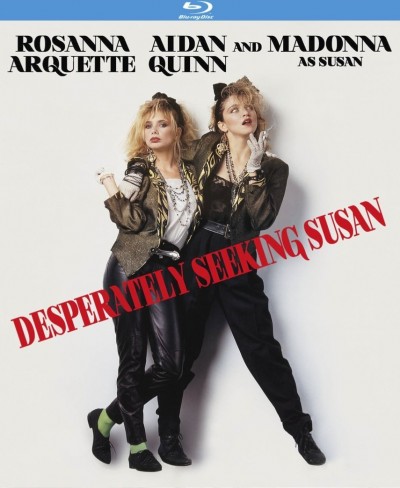 The Definitive Ranking Of Pop Divas
Buzzfeed made their top 31 ranking of pop Divas, Madonna takes the top spot!
Here's an overview…
1. Madonna
2. Beyoncé
3. Mariah Carey
4. Whitney Houston
5. Janet Jackson
6. Diana Ross
7. Dolly Parton
8. Aretha Franklin
9. Mary J. Blige
10. Adele
11. Cher
12. Rihanna
13. Tina Turner
14. Barbra Streisand
15. Kylie Minogue
16. Amy Winehouse
17. Erykah Badu
18. Shakira
19. Lady Gaga
20. Britney Spears
21. Donna Summer
22. Taylor Swift
23. Celine Dion
24. Lauryn Hill
25. Jennifer Lopez
26. Miley Cyrus
27. P!nk
28. Kelly Clarkson
29. Christina Aguilera
30. Lana Del Rey
31. Katy Perry
Like a Virgin – Sung by Quentin Tarantino movies
Fly Moon Royalty Cover Madonna's 'Physical Attraction'

Madame X is available in Box Set, CD, Vinyl and Cassette!
Get your copy HERE!
comments powered by

Disqus