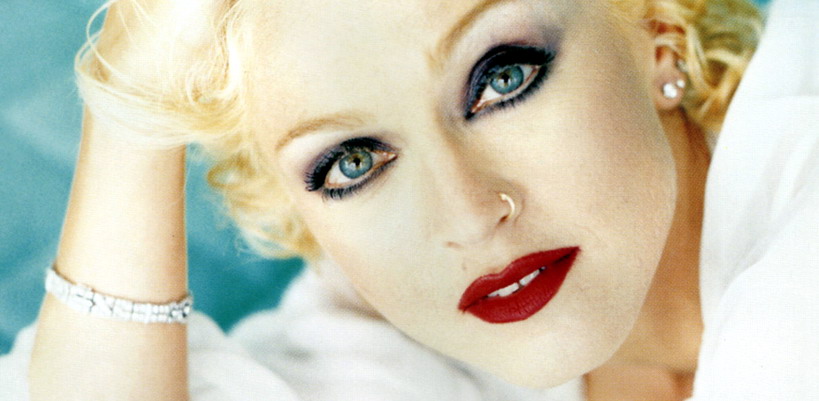 Twenty years ago this month, Madonna released her sixth studio album, Bedtime Stories, a classic that came out at a strange crossroads in her career.
Billboard.com takes a look back with producer Kenneth "Babyface" Edmonds and Madonna's backup singer Donna de Lory.
Babyface:
Madonna was a fan of a song I did, 'When Can I See You.' Because of that, she was interested in working with me. She came to me for lush ballads, so that's where we went.

I wasn't so much thinking about the charts. I think I was more in awe of the fact that I was working with Madonna. It was initially surreal, but then you get to know the person a little bit, and you calm down and then it's just work. And work is fun.

[Take a Bow] was just a beat and the chords. From there we collaborated and built it up. I was living in Beverly Hills and I created a little studio in my house, so she came over there to write.

She heard the basic track [of Forbidden Love] and it all started coming out, melodies and everything… It was a much easier process than I thought it would be.

I was nervous as hell [singing "Take a Bow" at the American Music Awards in 1995]. But you couldn't actually see my legs shaking under the suit. When we finished, she told me she had never been that nervous before. That was crazy to me — I was thinking, 'You're Madonna, you're on stage all the time!'

Today when I think about it, it's hard to believe I even did that with Madonna. It's always nice to be part of an album that's a classic — but you never know when you're a part of it at the time. Only time can tell.
Donna De Lory:
The minute you walked in [the studio], she was giving you the lyric sheet. That was the atmosphere — we're not here to just hang out. It's fun, but we're here to work and get this done.

De Lory recalls the sessions for "Survival" took just a "couple of hours" and there were no retakes.

Once she got her ideas out, she was open to your ideas. You didn't want to go in with her and right off the bat say, 'Well, I hear this,' because she was so specific and articulate. She already had the sound in her head. But after she'd spoken, we'd put our two cents in. We always had ideas, like, 'Can we answer this line with an extra "survival" [in the background]?'

I was constantly amazed at her ability to focus in on the intonation and rhythm of our vocal parts. When you worked with her, you had to be so on. She was very present in the moment — she knew what she wanted, she got what she wanted, and then she was moving on.

Madame X is available in Box Set, CD, Vinyl and Cassette!
Get your copy HERE!
comments powered by

Disqus