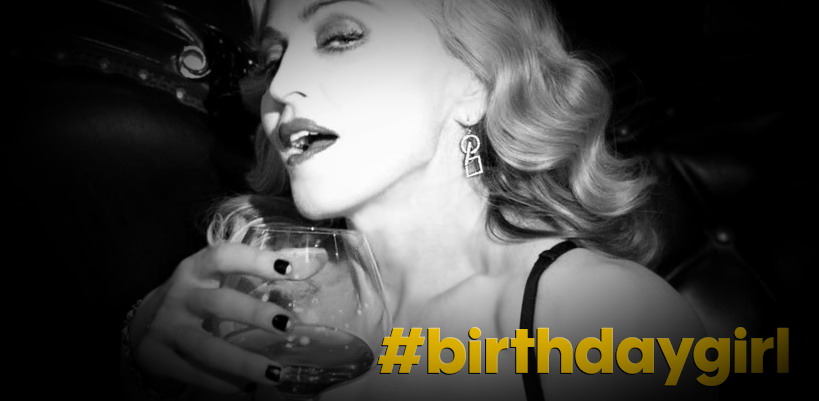 As you all know, today is Madonna's birthday and everybody was tweeting. We at Madonnarama chose the best celebrity tweets for you.
Have a look…
Beyoncé wished Madonna a happy birthday directly on her website!
Happy Birthday Madonna
Riccardo Tisci
HAPPY BIRTHDAY QUEEN M @madonna #celebration #love #gang #icon
Kelly Ripa
Happy Birthday @madonna ! Nothing better than this view. #MDNA
Guillermo (Jimmy Kimmel's sidekick)
Happy Birthday to THE Queen! #Madonna #QueenOfPop #LikeaVirgin @madonna
Andy Cohen
Happy birthday to the QUEEN! #LadiesWithAnAttitude #fellasthatwereinthemood @madonna
Rita Ora
To the most timeless creation who is loved by all. Happy birthday @madonna
Arianne Phillips
HAPPY BIRTHDAY MADONNA I love you @madonna #loveyoulongtime #partnerincrime #livinginspiration #livingforlove #onebadassbitch #sorryicantbethere #withyouinspirit #loveandlight
Adam Lambert
Happy Birthday OG QUEEN of Pop @Madonna !
Natalia Kills
Happy Birthday beautiful! @Madonna …tonight was fun, tomorrow is ours! #leoladies #birthdaygirls
Naomi Campbell
#happybirthday #M @madonna love happiness and another amazing year
#happybirthday #M #stevenmeiselgenius @madonna #backindaday
Chris Finch (Who's That Girl Tour dancer)
Happy birthday my dear mama Mo!!! I love you!!! xo The Brat @madonna
Mert Alas & Marcus Piggott
HAPPY BDAY TO THE BADDEST ASS ON THE PLANET love u baby @madonna #icon #family
Jeremy Scott
HAPPY BIRTHDAY @Madonna !!! MAY YOUR REIGN LAST FOREVER !

Madame X is available in Box Set, CD, Vinyl and Cassette!
Get your copy HERE!
comments powered by

Disqus