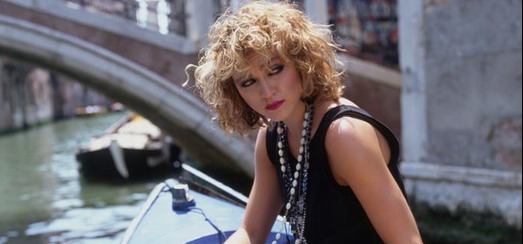 In "Listen Out Loud: A Life in Music—Managing McCartney, Madonna and Michael Jackson", music manager Ron Weisner, 69, shares inside dirt about his handling some of the top music talent of his generation. His goal: "An honest story of my involvement with these remarkable artists and the play-by-play: the good, the bad and, sometimes, the very ugly," he says.
A sampler of some of his saltier memories in the book, out June 3 from Lyons Press/Globe Pequot Press.
Passing on Madonna:
Weisner was divvying up clients with his former management partner, Freddy DeMann. "When we got to Madonna's name, I said, 'You can have her. You belong together.' The second those words left my mouth, I felt like a huge … weight had been lifted from my shoulders … I didn't like Madonna and Madonna didn't like me. Don't get me wrong: I have a lot of respect for her as an entertainer and a businesswoman. She learned early on how to manipulate the press, create controversy, push everything up to the edge and beyond and turn it into commercial domination. I knew that if she didn't implode, the sky was the limit. And I was right. I just didn't want to be around it."

Madonna Complaining in Italy While Shooting Her "Like a Virgin" Video:
"Every time we packed up the cameras, she bitched. Every time we got into a boat, she bitched. "You're all a bunch of fucking idiots," she'd tell the Italian crew, who was busting its collective hump to get her video in the can. "You're wasting my time. You're wasting our time. Now quit sticking it to me and hurry up." I asked Freddy, "What the hell's her problem? We're in Italy. It's more fun than being in Long Island City. What does she have going on that's better than this?" He just shrugged."
Source: Billboard

Madame X is available in Box Set, CD, Vinyl and Cassette!
Get your copy HERE!