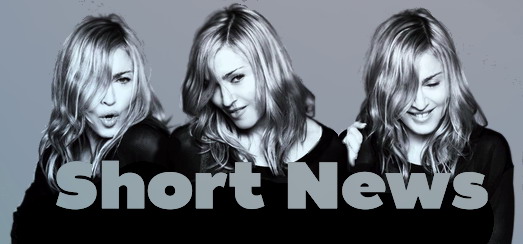 Madonna & Cher – Couples Therapy #Unapologetic
Roy Cohen: They should teach Madonna at Harvard Business School
With nearly a quarter of new businesses being started by entrepreneurs age 55 or older, retirement is no longer the only next move for baby boomers. But reinventing yourself can be difficult, so an inspiration is important.
How about Madonna?
Career coach Roy Cohen spoke with HuffPost Live's Ricky Camilleri about the best re-inventor, so to speak. When Camilleri jokingly suggested Madonna, Cohen agreed.
You know what, you're absolutely right. I think they should teach Madonna at Harvard Business School, not IBM. We need to figure out who's doing it right and stays on the cutting edge and that should be our role model.
Ed Sheeran impersonated Calvin Harris to sneak into Madonna's house
English singer/songwriter Ed Sheeran once impersonated Rita Ora's boyfriend, DJ Calvin Harris, in order to sneak into a party at Madonna's house.
Speaking in the latest series of 'Nando's Grills', he told rapper JME:
It was the Oscars after-party and I was with my cousin and Rita Ora and her sister and they were like, 'We're going to Madonna's party, do you want to come?' and I was like, 'Well we're not on the list', and Rita was like, 'Look, no one knows what Calvin Harris looks like over here [in America] so if you just say you're him, you'll be able to get in'

So we ended up going there and as we walked in, the first person we saw was Paul McCartney and me and my cousin were like, 'Yeah we're going to go up and say hi' and as we were talking, we get tapped on the shoulder and pushed out the way and then Prince walks in and just starts having a conversation. It was mental.
Denise Jolly pays tribute to Madonna
Writer, performer and artist educator, Denise Jolly makes an incredible statement about beauty while paying tribute to Madonna.
Check out the full story on The Huffington Post…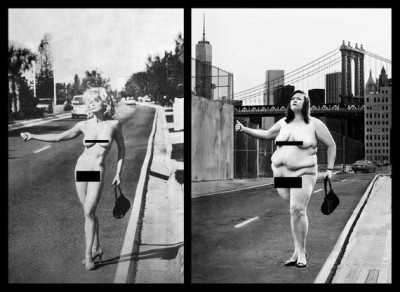 Tori Amos Covers "Frozen"
In the past, Tori Amos covered Madonna's "Like a Prayer" and "Live to Tell". Yesterday, she performed "Frozen" during one of her concerts in Amsterdam.
Let us know what you think…
(Thanks Steven)
Celebrate the Re-Invention Tour
It's time to celebrate! 10 years ago, Madonna launched her Re-Invention Tour, performing a total of 56 shows in the United States and Europe. If you attended one (or more!) of them, the Re-Invent Yourself message behind the show is one you'll probably keep with you forever, just like us…
Is there a better way to join the party than to share that message with the rest of the world? Visit the official Madonna store today for two devoted and online exclusive t-shirt designs!
Madonna No. 4 on List of Top 25 Live Artists Since 1990
According to a new report from Billboard, there are five acts that have made over a billion dollars off touring since 1990. Check it out…
01. The Rolling Stones
Gross: $1,565,792,382
Attendance: 19,677,569
Shows: 538

02. U2
Gross: $1,514,979,793
Attendance: 20,536,168
Shows: 526

03. Bruce Springsteen
Gross: $1,196,116,507
Attendance: 15,010,773
Shows: 727

04. Madonna
Gross: $1,140,230,941
Attendance: 9,694,079
Shows: 382

05. Bon Jovi
Gross: $1,030,082,884
Attendance: 12,333,668
Shows: 578
Head on over to Billboard.com for the full list of top 25 live artists since 1990.
Ron Weisner: Madonna would do anything to succeed
In his new book "Listen Out Loud: A Life in Music – Managing McCartney, Madonna and Michael Jackson," music industry manager Ron Weisner reveals he did not get along with Madonna, whom he knew during the frantic early years of her career — up from the clubs, an MTV sensation, and suddenly on the cusp of international fame.
He wrote…
Madonna would do anything to succeed.
Anything she had to.
It seemed at times she was working on getting meaner.
Want to book Madonna for a night?
According to Price Econonomics, you'd have to pay over $1 million if you want to book Madonna for a night.
An anonymous source passed along a list of the rates suggested by the artists' agents per show, pre-expense. They also point out that these are asking prices from a third-party booking agency that specializes in college shows; as such, the numbers are likely inflated. Actual prices negotiated by many of these performers are contingent on a variety of factors.
Madonna by Lynn Goldsmith
Check out this rare picture of Madonna during The Virgin Tour by Lynn Goldsmith from her book Rock and Roll Stories…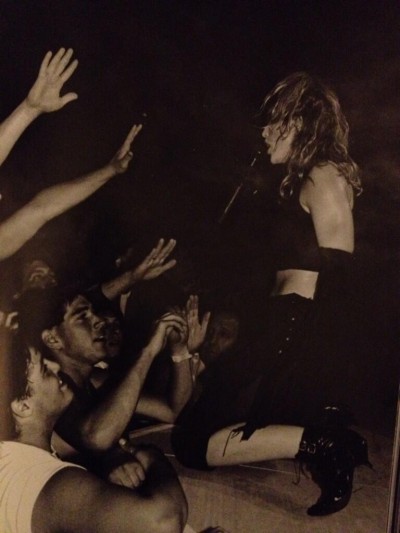 Source: TheRedRadio

Madame X is available in Box Set, CD, Vinyl and Cassette!
Get your copy HERE!