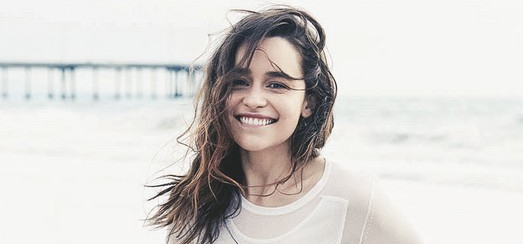 Emilia Clarke stopped by "The Tonight Show Starring Jimmy Fallon" yesterday to promote the new season of the HBO hit show "Game of Thrones".
They talked about Madonna dressing up as Daenerys Targaryen, played by Emilia Clarke.
About the Instagram picture…
Emilia Clarke: That's just me… She's doing really well.
About the costume…
Emilia Clarke: Yes, it's my real costume.
I thought I was dreaming.
I got an email from amazing HBO publicist Tamara saying 'Madonna would like to borrow the costume. Is that ok?'
I was like, this must be a dream.
This can't be real.
Yes, she did [put it on].
I believe the harness might be hers.
She's amazing.

Jimmy Fallon: Those aren't your little baby dragons are they?
Emilia Clarke: I've been looking for them everywhere

Jimmy Fallon: Madonna, will you call Emilia please?
Emilia Clarke: Please can I have them back?
[laughs] I've been looking for them everywhere!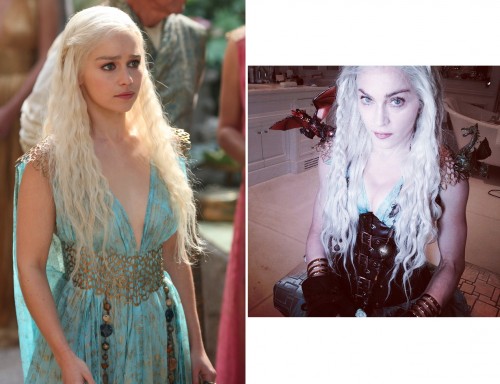 Madame X is available in Box Set, CD, Vinyl and Cassette!
Get your copy HERE!