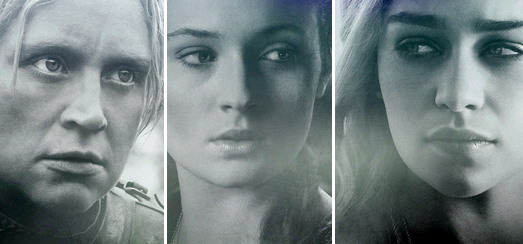 Madonna recently dressed up as Daenerys Targaryen "Game of Thrones" to celebrate Purim. At Tuesday night's season 4 premiere of the HBO hit show, Access Hollywood got to interview the cast.
Here's what they had to say…
Emilia Clarke (Daenerys Targaryen)…
Oh my goodness. It's insane. I thought I was asleep, I thought I was dreaming.
It's a huge moment.
And, damn! She looks good.
Gwendoline Christie (Brienne of Tarth)…
I got really, really excited. Madonna's always been a favorite of mine.
I love her strength and her transformative nature and the idea that she might be dressing up as a brilliant character in the TV show I'm in is pretty exciting.
Carice van Houten (Melisandre, the Red Priestess)…
I was like, 'Why's she not wearing the red dress, man?' No, I completely get it. It's such a great honor for my youth idol to dress up like someone that I'm working with.
But the fact that Jack Nicholson and Snoop Dogg and Samuel L. Jackson are watching the show — it's pretty cool too.
Kristian Nairn (Hodor)…
[I] kind of freaked out, slightly. That's kind of a sign how big 'Game of Thrones' has got.
The Queen of Pop is wearing a Daenerys costume. I completely freaked out.
John Bradley (Samwell Tarly)…
She looks delighted, doesn't she? Look at that. Things like this are just amazing.
It's when you know that you're really kind of pressing the right kind of cultural buttons.
Sophie Turner (Sansa Stark)…
I'm like still getting over it. But that's amazing. I'm dying.
Alfie Allen (Theon Greyjoy)…
It's crazy. It's mad and everyone's up on it.
It's mental.

Madame X is available in Box Set, CD, Vinyl and Cassette!
Get your copy HERE!