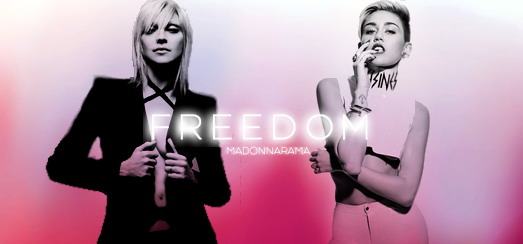 Miley Cyrus talked with Keltie Knight on The Insider about her latest performance with Madonna for "Miley Cyrus: MTV Unplugged".
Here's a transcript by Madonnarama…
I hope I'm next to the young one, the up and comer in the whatever it is…
I want to always embrace new artists.
I want to continue to evolve with the artists.
That's what's so cool about Madonna doing that.
Not looking at me as someone that just looks at her and tries… because I'm not trying to replicate her or be her.
We're standing for a similar freedom.
About encouraging women to embrace their sexual freedom…
It's even easier for me than it was for Madonna.
So I think it's going to get easier and easier as generations go on.
Women are gonna be more accepted to be free and embrace sexuality.
Hopefully I can be there to kind of encourage that for the artists of the time in 20 years.

Madame X is available in Box Set, CD, Vinyl and Cassette!
Get your copy HERE!