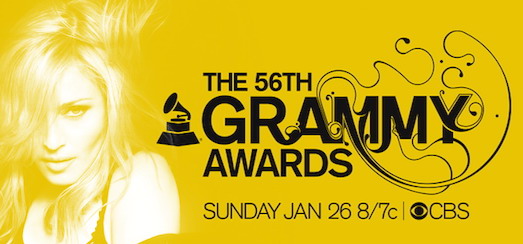 Update #4:
More details on Madonna's performance!
According to the New York Times, an on-air wedding of 34 couples — gay, straight, old, young, of many races and many colors. The ceremony will be part of the hip-hop duo Macklemore & Ryan Lewis's performance of their Grammy-nominated song Same Love, which became a marriage-equality anthem last year just as that issue was drawing intense national attention.
Yet as part of a televised awards show that works hard for its ratings, showbiz will also play a part in this sacrament. Queen Latifah will officiate at the nuptials, and Madonna will join the number with Macklemore, Mr. Lewis and the song's featured vocalist, Mary Lambert.
—
Update #3:
According to Gerrick Kennedy, writer for the LA Times, Madonna will be performing with Macklemore, Ryan Lewis and Miranda Lambert!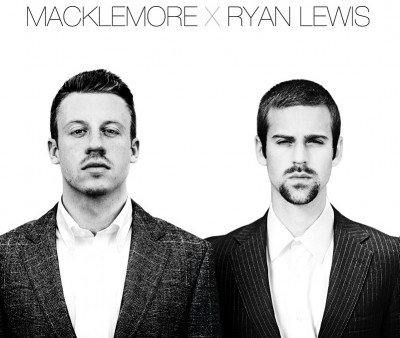 For those who don't know these guys, check it out…
—
Update #2:
The Grammy Awards just released a new press release which confirms that Madonna will be performing at the 56th Grammy Awards!
The latest performers for the 56th Annual GRAMMY Awards® telecast were announced today and they include: seven-time GRAMMY® winner Madonna!
—
Update #1:
According to Access Hollywood, this is what the Grammy seating chart looks like!
—
According to the LA times, Madonna and Beyonce might make an appearance at the 2014 Grammy awards.
The pop superstars are expected to be among the big surprise moments during next week's ceremony, according to two sources with knowledge of the plans.
Madonna is expected to pop up and lend guest vocals during a performance from one of the night's nominees, an additional source confirmed.
Longtime Grammy Awards show producer Ken Ehrlich said he "can't confirm" an appearance from Beyonce during an interview with Pop & Hiss to preview the show. Ehrlich didn't confirm or deny Madonna's involvement.
Please keep in mind that nothing has been confirmed yet!
Who would you like Madonna to perform with?
The 56th Annual Grammy Awards will be held on January 26, 2014, at the Staples Center in Los Angeles.

Madame X is available in Box Set, CD, Vinyl and Cassette!
Get your copy HERE!