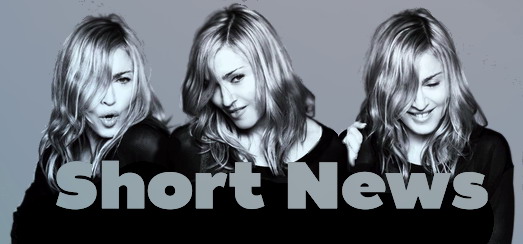 Sean Penn Talks Madonna in Haiti
Sean Penn talked about Madonna joining him in Haiti at the recent J/P Haiti Relief Organization benefit…
I don't know if I called her or if it was one time that we ran into each other but, I said, 'Would you like to come down? She said she would. She came down with her son Rocco and it was great to have them down there.
Madonna on crutches
According to the New York Post, Madonna has been spotted on crutches at her Upper East Side townhouse.
Apparently, a rep told them…
She bruised a bone in her foot from dancing in her high heels… she'll be fine and off crutches in a week.
Exclusive version of 'Frozen'
A radio odyssey, including a version of 'Frozen' exclusive to this mix around the 11-minute mark (on BBC Asian Network)…
Madonna and Timor Steffens are not dating
A representative for Madonna has dismissed reports suggesting the pop diva is dating a professional dancer.
Rumours of a new romance made headlines in the U.S. when the Material Girl was spotted attending a New Year's Eve Party in Switzerland with Dutch dancer Timor Steffens.
However, a rep for the star has since denied the reports, telling Gossip Cop…
It's all crap.
David Blaine for Art For Freedom
David Blaine's (Art For Freedom's guest curator for December 2013) contribution to Madonna's #artforfreedom initiative.
"Love – for Art for Freedom" by Chaz Buzan
"I would like to dedicate this video to the men and women who are still fighting for the right to love. Love is not a privilege. It's a human right." -Chaz Buzan
Madonna leaves Nobu in London
Check out this video of Madonna and her family leaving the Nobu restaurant in London on December 27th.
Vote for Madonna as "Best Female Icon"
Pop Icons is looking for their Best Female Icon.
Go vote for Madonna here!
Madonna iPhone Swarovski Cover
Check out this iPhone Swarovski cover made by Japanese Madonna fan @rinda3dayon…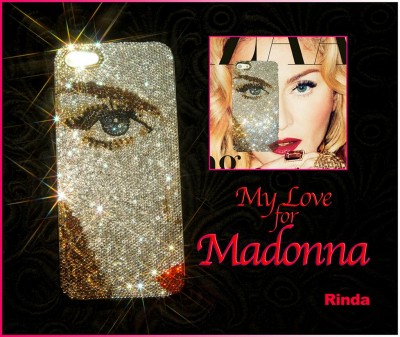 Madonna at the APLA Dance-A-Thon in 1991
This video was record on April 21, 1991 at the Sports Arena in Los Angeles on the 3rd APLA Dance-A-Thon – an event that raised funds for victims of AIDS. She brought her friends Herb Ritts, Juliette Hohnen and the Blond Ambition dancers and back-up singers to dance and have some fun.

Madame X is available in Box Set, CD, Vinyl and Cassette!
Get your copy HERE!