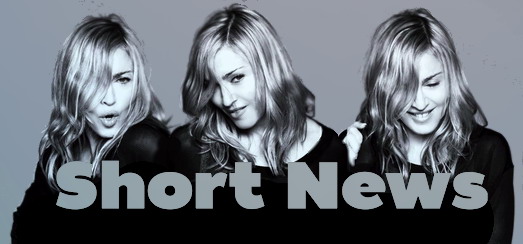 David Blaine to work with Madonna
Madonna has confirmed David Blaine as the December guest curator for Art for Freedom.
She commented…
I am excited David is signing on as guest curator. This is only the beginning of Art for Freedom bringing artists together to change the world.
As the platform's first guest curator, Blaine will collaborate with Madonna to select daily submissions to be showcased on artforfreedom.com. He will also work with Madonna to select one artist in December whose creative expression demonstrates a unique view of the fight for human rights. Madonna will then award a $10,000 grant to a nonprofit organization of the winning artist's choice.
David Blaine said…
Madonna, who has always been an incredible inspiration, invited me to be a part of Art for Freedom. It's an amazing platform to bring artists together and I look forward to seeing the brilliance this generates.
Source: Broadway World
Charli XCX likes the days of Madonna & Bowie
Rising pop star Charli XCX caught up with Gigwise to talk about her year and her next album…
I hate the fact that there's an expectation for artists to play the same game on their next album. I liked the days of mass disguise and artistry where you can reinvent yourself like Bowie and Madonna. That's what I'm doing on this record and that's what makes it different to True Romance.
Sara Quin praises Miley Cyrus (and Madonna)
Sara Quin of Canadian indie rock duo "Tegan and Sara" has praised Miley Cyrus (and Madonna), calling the pop star "this generation's Madonna".
Speaking to NME in this week's issue, she says…
She's this generation's Madonna – a hugely talented pop star with agency over her body and sexuality, which terrifies people. And she's constantly switching up between sounds. 'Bangerz' is part electro, part country, part rap, all incredible.
Madonna Bing!
The web search engine Bing released a list of the most searched celebrities of 2013.
Top Searched Celebrities of 2013 are:
1. Beyonce
2. Kim Kardashian
3. Rihanna
4. Taylor Swift
5. Madonna
6. Justin Bieber
7. Nicki Minaj
8. Amanda Bynes
9. Miley Cyrus
10. Barack Obama
Jean-Paul Gaultier's "Cone Bra" Christmas Tree
French designer Jean-Paul Gaultier unveiled his racy take on Christmas at the Hôtel Salomon de Rothschild, which will auction the creation on December 9 in aid of a cancer research charity.
He told WWD…
I was hesitating between the 'corset' tree and the 'marinière' one.
I think I'll do the marinière next year.
With the one, you can change the tree, and reuse the corset.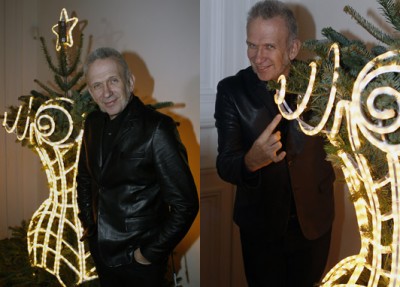 Thanks Jim
Piers Morgan can't get enough of Madonna
In the past, Piers Morgan always bashed Madonna when he needed some publicity.
Well, it seems he's at it again.
Here's what he told Ok! Magazine…
Madonna is pretty awful. She never forgave me for throwing a bread roll at her at Marco Pierre White's birthday.
She was just being really obnoxious, not just to me, but generally. There was only 40 of us at this dinner party and she got annoyed because Bernard Manning started being offensive and that wound her up. She was with Guy Ritchie at the time and he'd been laughing his head off… I just picked up a bread roll and chucked it at her!
I hate the phoney accent, the muscled arms, the stripping off in her mid-fifties… Everything about her is attention-seeking – I think her 15 minutes of superstardom has probably run its course."
New "Love Spent" remix by William Orbit

Madonna might direct a TV episode for upcoming detective/drama series
Harvey Weinstein, co-chairman of The Weinstein Company, who released Madonna's movie W.E. in the USA, said in a phone interview with the New York Times that the way to add stability to his company, is to be in the television business. He said his goal was to create a television series "as powerful as the theatrical division."
The planned series will include a 10-episode detective drama set in ancient Egypt called "Book of the Dead," in a deal that involves a British partnership and prospective sales in the United States, and "10 Commandments," a 10-episode series being produced for the Tribune Company's WGN America.
In that, film directors like Lee Daniels, Madonna, Ryan Coogler and Wes Craven might each oversee an episode based on one of the commandments handed to Moses.
Kristen Bell dressed up as Madonna
Kristen Bell has starred in hit movies like "Forgetting Sarah Marshall", has been a regular on TV shows like "Heroes" or the excellent "Veronica Mars", and was the deliciously wicked narrator of "Gossip Girl". She recently revealed to Mania.com that her sisters once created a Madonna outfit for her, featuring tattered jeans and bows and "crazy stuff".
She said…
I have two older sisters… One year, I had been really lazy about my Halloween costume, which I rarely ever am, and at the last minute decided I wanted to be Madonna.
They surprised me with making me a pair of tattered jeans and sewing bows and all this crazy Madonna stuff all over it. It was the best!
William Orbit talks Madonna
Before his LEAF performance, William Orbit had a chat with M magazine to talk about his latest collaboration with Britney Spears, and of course… Madonna!
M magazine: What have you learned from collaborations such as those with Madonna or Britney Spears?
William Orbit: Collaboration is how you learn your craft. I built this studio and ran it and learned a great deal from working with others. It gives you this wide experience of seeing how others operate in the music business.
Even now when someone sends you a logic session to work on or remix, you see all these plug ins and techniques – it makes you ask why do they do that.
I could start something next week and employ a tip from the week before. I have a lot of moments where I go 'fuck why didn't I know this before – it's so obvious'. I've wasted so much time! I'll never get those hours back.

M magazine: Who has been the most inspiring collaborator?
William Orbit: Laurie Mayer, the original member of Torch Song. We met in '79 and she's an inspiration. I've got so much from Madonna about crafting productions. She's such a musical talent who I've worked with.

Madame X is available in Box Set, CD, Vinyl and Cassette!
Get your copy HERE!