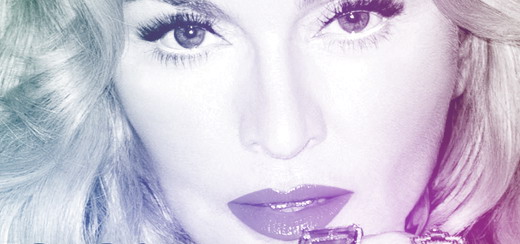 Art for Freedom, the global digital initiative co-founded by Madonna to fuel free speech and address intolerance around the world thru art has joined with Tumblr for the month of November to collectively curate a new collection of entries from their community of visual artists.
Today, Madonna conducted a live curation on Tumblr where she commented on the submissions.
Here's an overview of what went on…
Madonna:
i started this now because someone needed to start it. People need to wake up. the world is in a state of chaos. and I believe we can change the world with art.

in reply to aishahussain:
why did you decide to start this 'revolution' now? 🙂
Madonna:
truer words were never spoken.

in reply to Inrjmusic:
Madonna:
Bridges are good metaphors for freedom. i like it, makes me want to cross that bridge.

in reply to atelie056:
Madonna:
I like this – hands can express so much.

in reply to ultimate-me:
Madonna:
This is a perfect illustration of how i feel today. my hairs a mess i dont like my dress and im sick of all the labels.
burn, baby, burn. fucklabels

in reply to isvvc:
Madonna:
Spread your wings….bird fly..you are this the world

in reply to stanislav:
you have to be prepared to bleed in order to be free – i like this.
Madonna:
if i were your creative writing teacher at school I'd suggest you cut the last 3 lines. the rest of it is very good.

in reply to Scott Cornwell:
ME

I've lost my inhibitions
I've lost who I am
I've lost my family
I no longer know who I am
I'm becoming who I want to be
I'm no longer who I'm supposed to be
Loving
Truthful
Strong
A gay Man
Your scared of what I'm becoming
Your stuck where you've been
The irony is your living in Sin
Madonna:
love this. It reminds me catholic school. nuns scared me but i wanted to be a nun, go figure.

in reply to Zelko:
Madonna:
i like this. Occupied territory vs freedom.

in reply to Viv G:
Madonna:
fuck you

in reply to:
Madonna:
I'm all for protecting children's rights, but i don't want to stereotype all priests as bad guys

in reply to siozov:
fight agains the children abuse caused by the priests…
Madonna:
i like it – it made me laugh. art should make you laugh. dont get hit by traffic.

in reply to Serhat KiDiL:
Madonna and her song VOGUE had a great impact on me way back when I was a kid, in terms of forming my own unique philosophy of life. Ever since the 90's, I had the awareness that unity could be the only concept that would secure perfect bliss for the entire human race.

By striking such a pose as a guy in high heels on a highway, I am standing against all types of discrimination. I exist there as a blend of male and female, bad and good, right and wrong and all opposites. All those concepts are parts of a human's life and what matters the most at the end of the day is being a HUMAN.

And what makes us human is LOVE.
itsjovanabitch
can we expect more of "art for freedom" and secret project?

Madonna:
do you want to finance my next short film? this shit ain't free
Madonna:
Frida is the ultimate freedom fighter. love it.

in reply to Luka Torković:
I hope that my drawing is self-explanatory and that everyone can see their version of the freedom story in it. We are using these tools of social media that can help us to spread the good word to a certain point, but after that you have to realize that electronic words do not have the same value of stepping out of your home and do as you speak. When your words appear on the screen anyone can turn them off. When you speak out loud people will listen. Free your self, and become an example to others so they can free themselves. Do not hide behind your screen and your keyboard. Speak the words of love, condemned the act of hate, love, stand up, shine. For better today and tomorrow.
Madonna:
bust these bitches out of jail!!

in reply to MadonnaArtVision:
Madonna:
whatever doesnt kill you, makes you stronger. i like this.

in reply to m-ilochan:
LET'S STOP BULLYING, LET'S START A REVOLUTION!!
Thanks Madonna for being such a great inspiration! Lots of love from Ilona, The Netherlands.
Madonna:
the truth is when you march to your own beat and wake people up sometimes they run away from you, they dont come to you. prepare yourself for rejection and dont give up.

in reply to samthor:
March to your own beat. It wakes people up. It calls them to you.
Wake Up Call. Acrylic painting. 18×24" by Sam Thorp
Madonna:
YES i am with you!

in reply to Gipo:
Madonna, we are an Italian hardcore fan group of yours and would like to address a very important issue to you.

In the wake of the release of the Secret Project, UNAR (http://www.unar.it/), the equality public body that is in charge of antidiscrimination campaigns and human rights protection in Italy, has contacted us to see if we could put them in contact with Guy O'Seary in order to reach an agreement to plan a distribution of the Secret Project in all Italian schools to promote a debate on the critical issues covered by the film. They could also announce this on a press conference before the Italian Council of Ministers and the Ministry of Public Education.

This is a real huge project and missing this opportunity would be a real pity. We are sure you would be very proud of this!

M, Are You with Us?
Madonna:
love it. genius. it speaks to me.

in reply to emilianodm:
Death and re-birth of Freedom.
7 shoots to kill Freedom.
7 shoots to give birth to Freedom.
Madonna:
if frida was alive today she would so be my girlfriend

in reply to madonna-art-vision:
mebemau:
I'm a student. How do you suggest I promote Art For Freedom in my school? Other than engraving it on all the desks and white boards.. (I do that already) haha

Madonna:
encourage your friends to make submissions. to create art and submit it to the website. terrorize everyone at your school to be creative for the sake of freedom.
Madonna:
very cute i love it.

in reply to winderosette:
In the end love wins.
Madonna:
you go girl!

in reply to anomalymachine:
fighting for transgender rights, mexico city
Madonna:
nice. i like it. it's poetic. its musical turn it into a song.

in reply to jo hay:
Madonna:
like it. Freedom is not a game.

in reply to VIV G:
Madonna:
i like it. you are a good writer. you could start writing the president's speeches.

in reply to forgetconvention:
YOU CANNOT EDIT THE TRUTH – a short film about live and living. Here is my entry for the Madonna tumblr artforfreedom curation. A little late but better late than never! The piece is a short film about what it means to be human and what the consequences might be if we forget our responsibilities as a human.
Madonna:
clever, i like it. its all about forgiveness.

in reply to Pierre:
Madonna:
I'm happy to dance for the pope but I don't think he is the enemy!!

in reply to:
Fight the real enemy!
Madonna:
very true.

in reply to gabennett:
Unapologetic Compassion
deancroatia:
Will there come a day when people will live united?

Madonna:
yes there will come a day when we will all be free. send check for $10k is will help speed up the process.

deancroatia:
Thinking about the future – are you optimistic?

Madonna:
after i've had a martini, for sure.
Madonna:
Have no fear to love!!!

in reply to:
Madonna:
beautiful.
love it.

thank you tumblr.
goodnight.

in reply to Fabio Esposito:
Finally I was able to visit Frida's house last month and I felt how she is still so inspiring when it comes to express passion and to fight for freedom you need passion. I shot that last year, she has no wings to fly, her arms are mutilated, her face is covered and ultimately she is a prisoner, a number, and a body but with Frida's words she can still get up, fight and make a difference
Fabio

Madame X is available in Box Set, CD, Vinyl and Cassette!
Get your copy HERE!