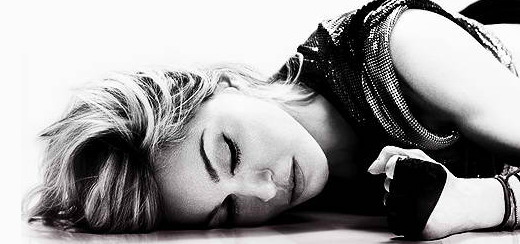 Inside Madonna's Hard Candy Fitness Center in Toronto
Check out the news report by Madonnarama reader Alex Simpson for Channel 12 Durham!
Boy George Talks Madonna
In an interview for the Huffington Post, Boy George talked about Madonna.
He said…
As for Madonna, I always used to laugh at her running.
And now I run! I get why she always ran.
I wish I'd run when she did.
WhiteNoize pays homage to Madonna
House duo WhiteNoize pays homage to Madonna with their "Give Me One More." This funky track starts off with some loops of Madonna's "Holiday" and stays vintage-y throughout.
Thanks electrojams
Madonna Halloween
Both Sarah Michelle Gellar and Paris Hilton dressed up as Madonna for this year's Halloween. Check it out…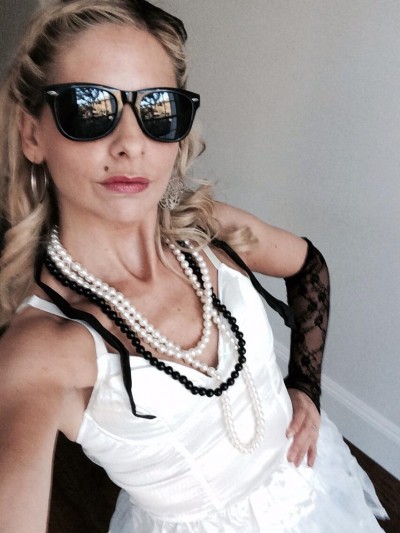 Paris Hilton…
Ode to my idol since I was a little girl The One & Only @Madonna.
Thank you to my amazingly talented & creative #GlamTeam @EtienneOrtega @Sammyrexic & @JudyTheKids for transforming me into my idol @Madonna. You guys are the best! Love you!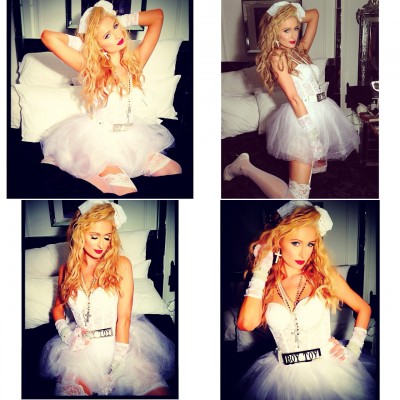 M.I.A. sings about her haters
On her latest album Matangi, M.I.A sings "Boom Skit," a song in which she's conjuring her haters…
Let you into Super Bowl
You tried to steal Madonna's crown
What the fuck you on about?
In an interview with UK station BBC Radio 1, she also said…
People come up to me and say, 'Oh my God it's a thin line, you could either be Madonna or Jonny Rotten'… I'm both, that's what it is.
Les Plastiscines cover Madonna's "Burning up"
French female pop/rock band "Les Plastiscines" covered Madonna's Burning up during a live session for "20 Minutes"…
Venus D'Lite Q&A with WEHOville
Name: Adam Guerra

Age: Just turned 30, aka the new 20

Home city: Los Angeles

Where do you perform? Locally I perform at Rage in West Hollywood and VLVT in Santa Ana. I have performed all over the United States because of my appearance on the RuPaul show in 2011.

Other job(s): I work for Forever 21

Impersonation: Madonna

How long have you been impersonating Madonna? I have been impersonating her for 11 years.

What drew you to the person you impersonate? Her art, music, beauty, sexuality and always being ahead of the game.
In Vogue: Songs by Madonna
Musical theatre star Michael Griffiths makes his Feast debut in a cabaret show as Madonna, writes Peter Burdon.
The idea behind In Vogue is to present Madonna's music but not to make it a parody. "Look, I love Madonna impersonators, don't get me wrong," Michael says. "I mean, some of my most formative Madonna experiences were drag shows at the Mars Bar when I was underage!" And he's found that the greatest challenge has been arranging Madonna's music to suit himself. "It's not an impression. I come out in a suit, and I sing in my own voice – well, mostly – and that has dictated some of the songs and the arrangements. And after a couple of years getting this show out every now and then, and writing another one for Annie Lennox, you learn a few tricks!"
In Vogue: Songs by Madonna, November 12-23, Queer Nexus – Theatre, Lion Arts Centre Courtyard, corner Morphett Street and North Terrace, Adelaide. Book: www.feast.org.au or (08) 8463 0684.
Richard Corman "Madonna NYC83" Exhibition
Madonna NYC83 runs from November 15 through December 15 in Milk Gallery, New York.
Madonna NYC83 captures New York City in the early 1980s, a time of prolific interactions among the worlds of music, fashion and art. This economically fragile period gave rise to an edgy restlessness in the city, spawning adventurous new styles and music from up-and-coming artists. Madonna represented this sensibility like no-one else. As this exhibition makes clear, from the start she was determined to define a look for herself, and to carve out a space in the public imagination.
Madonna's Top Music Video Boy Toys
Queerty put together Madonna's top music video boy toys… Tony Ward, Alex McArthur, Louie Louie, Jason Olive, Felix Howard, Cameron Alborzian, Emilion Munoz, Luca Tommassini, Leon Robinson, and more…
Check it out HERE!
Lola takes over MG Instagram
Lola is taking over the Material Girl Collection Instagram account tomorrow, Wednesday November 6th. Follow along at www.instagram.com/MaterialGirl
Julie Burchill's message to Madonna
English writer Julie Burchill recently wrote about Madonna and her interest in Islam…
Whatever Madonna is, she's not thick.
Sadly, this can't be said for all converts to Islam. (…)
But Madonna does have a Muslim boyfriend and there's no telling what a certain type of woman will do to be popular with men.
I have often thought that for many Muslim women — converts especially, and those clowns who march about with banners suggesting that anyone who questions Islam should be beheaded — their "modesty" is simply an extreme form of showing off.

Don't do it, Madonna!

Madame X is available in Box Set, CD, Vinyl and Cassette!
Get your copy HERE!