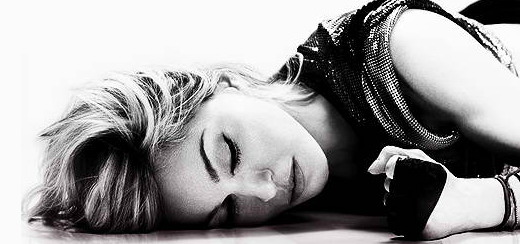 Madonna might appear on Dancing with the stars France
Vincent Cerutti, Dancing with the Stars France co-presenter, said that Madonna might make an appearance on the show.
Brahim Zaibat is one of the contestants this year and the first episode will be broadcasted tomorrow on TF1.
Madonna gets cease-and-desist letter over Bridgehampton property
Suffolk County has ordered Madonna to remove an access road built on her Bridgehampton horse farm, saying it violates county preservation laws.
County planning officials recently sent the singer a cease-and-desist letter after discovering that her 24-acre property — for which the county co-owns development rights — was improperly being used as a cut-through for construction vehicles to get to her adjacent land.
A representative of the singer said the road has since been removed, though county officials say they are awaiting a written response.
County planning officials recently sent the singer a cease-and-desist letter after discovering that her 24-acre property — for which the county co-owns development rights — was improperly being used as a cut-through for construction vehicles to get to her adjacent land.
Edward Burke Sr., the Southampton attorney for Wild Horses Farms LLC, called it "an unfortunate mistake."
The construction firm doing work on the adjacent property couldn't get its equipment through the common driveway, Burke said, so workers cut a path out of the farmland's sod, moved the sod to the side and sent its vehicles through.
Burke said…
It's been filled back in, seeded, and we'll have the before-and-after photos to bring back to the Farmland Committee to show compliance.
Burke said the unpaved road in question was always temporary, and that "there was no harm done."
M.I.A. fighting the $1.5 million fine for flipping her middle finger during the Super Bowl Half Time Show with Madonna
On February 5, 2012, M.I.A. performed as a guest of Madonna during her Super Bowl halftime performance. During her brief time on stage, M.I.A. flipped off the camera for a split second.
At the time, but neither NBC nor the FCC ended up taking action against her, and the matter seemed to go away. Now, from documents obtained by The Hollywood Reporter, the NFL is demanding that M.I.A. pay $1.5 million (with a public apology) for her seconds-long middle finger.
M.I.A. has been fighting the NFL behind the scenes for over a year. Now, M.I.A.'s legal team is planning to "go public with an explanation of how ridiculous it was for the NFL and its fans to devote such furor to this incident."
Hard Candy Fitness Berlin To Officially Open Sept 27th
Hard Candy Fitness Berlin is officially opening on September 27th!
Madonna's trainer Nicole Winhoffer will be on hand for the celebrations.
Madonna is planning on visiting the Berlin Hard Candy gym later this fall so please stay tuned for details.
Madonna on Reddit
Madonna took some time off and made her first appearance on Reddit.
A lot of questions were asked… about the MDNA Tour DVD issues, the new album, the Harper's Bazaar photoshoot, the Secret Project, religion and lots more.
Kelly Brook listens to Madonna before the red carpet
English model and actress Kelly Brook discussed her getting ready rituals with British magazine Closer…
I'll open champagne, put on an old Madonna album and spend two hours getting ready, including a outfit fitting. Tabitha Simmons does amazing dresses.
Madonna featured on the G-A-Y compilation
The new G-A-Y compilation album will celebrate its 20th anniversary and will include remixes of popular hits that are exclusive and not available elsewhere digitally.
The collection will be released on October 7 through Sony Music.
Madonna's 'Hung Up (SDP EXTENDED MIX)' will open disc one, which also features songs by Adele, Cheryl Cole, Justin Timberlake and Nicki Minaj.
The full tracklisting is available at digitalspy.
Madonna's Evgeni's Waltz played by Ric'key Pageot
2,212,345 fans. 88 shows. I had the great pleasure of seeing a few myself (as did so many). I also had the great pleasure of meeting and getting to know Ric'key Pageot, the man that played piano on Madonna's tour.
In celebration of Madonna's MDNA Live DVD release, Madonna's pianist Ric'key Pageot decided to do something special, especially for all the die hard Madonna fans.
Here's his home video of him playing the Evgenis Waltz that was part of Like A Virgin in its entirety.
Superstar (The Bimbo Jones Remix)
Here is the long awaited official Bimbo jones radio edit remix of Madonna – Superstar. As road tested in his DJ sets around the world.
Join Madonna's Revolution of Love
Through her Ray Of Light Foundation, Madonna has decided to support organizations around the world working to promote peace, equal rights and education for all.
To celebrate Madonna's Birthday, her official store is happy to offer two new t-shirts: The "Defend Human Rights" tee, which supports a cause close to her heart; and the "Revolution Of Love" tee that Madonna created and designed for all of you who want to spread the word about her new project!
Please note that proceeds from the sale of these special designs will be donated to Madonna's Ray Of Light Foundation.
A revolution that has Love written all over it can do no wrong. Join it now!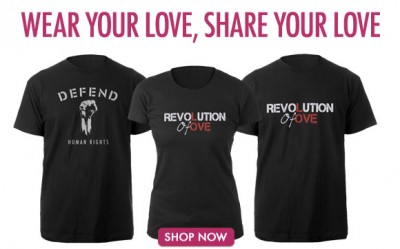 MDNA Tour DVD Release in Mexico
MDNA Tour DVD Release Party in New York
It's going be a *nonstop* MDNA Dance-Floor event, with MDNA giveaways all night long
at
STUDIO TWENTY ONE
59 WEST 21st STREET, (between 5th and 6th Ave)
NEW YORK, NY 10010
*NO COVER*,
*MDNA drink* *specials* and much more!!

SPECIAL GUEST DJs *DJ Jene* and *DJ Hunty* will provide the music.
Show your Madonna love !
Wear your best Madonna gear for a chance to win even more prizes! Don't
miss it!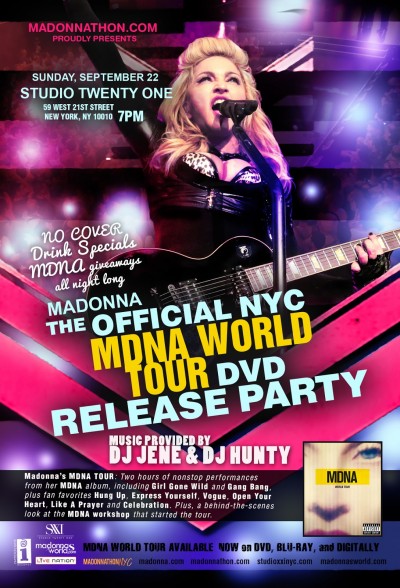 Madame X is available in Box Set, CD, Vinyl and Cassette!
Get your copy HERE!