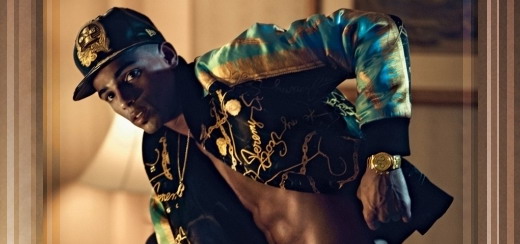 Steven Bellery has interviewed Brahim Zaibat for French radio station RTL backstage at the Palais des Congrès in Paris, where the Robin Hood musical will premiere on September 26th. Most of the questions are of course about Madonna.
Here's what he had to say about the Queen of Pop…
She's not a monster.
She has two eyes, not seven. She's got two arms, two legs just like everybody else. She's a normal woman.
She's an artist, just like any other, but I respect her a lot more as she gives a lot more to the public than most.
So if we're talking about the myth/legend, there is no myth/legend. As far as I'm concerned, Michael Jackson is the only myth/legend.
On working together…
I sometimes train with her because she has a really physical workout.
I don't think that many people can keep up with her.

She's a machine. That says it all.
Hard work pays off.
You can become a machine, whatever your age, size, weight.
She works out every day and since I've met her, I do the same.
I have a lot of respect for her.
On meeting Madonna as a life changing experience…
My life hasn't changed.
Everything is good.
I just got older.
I'm still here, grounded. I see my family, I go back to Lyon and Paris.
I may live in New York, but I'm still the same person.
Source: RTL France

Madame X is available in Box Set, CD, Vinyl and Cassette!
Get your copy HERE!