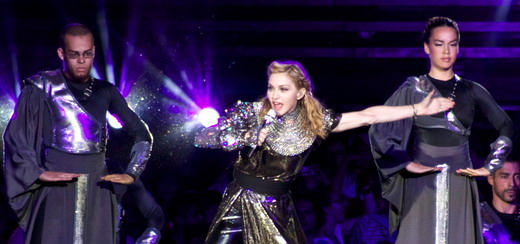 Even though he is an expert at breakdancing, a two-time winner of the Red Bull BC One All Star competition and a two-time World Final Champion, dancer Lilou insists he learned a lot from working with Madonna.
He told BANG Showbiz…
Madonna shouldn't stop dancing because it is a part of her act.

When I was doing some stuff with her, like a duo, we needed to be specific and careful. She helped me with that.
We needed to not hurt her because she was the main act of the show, so when we did some stuff with her we had to be very clear.

I was a little bit stressed at the Super Bowl because it was the first time I performed with Madonna.
Our part was quite risky because we had to carry Madonna and we were dancing on benches, so there was a lot of risk. You couldn't mess up.

Madame X is available in Box Set, CD, Vinyl and Cassette!
Get your copy HERE!