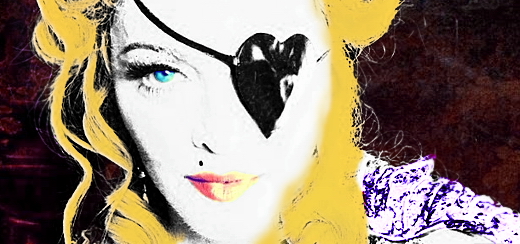 Here's what Madonna posted yesterday on Facebook…
The best way to celebrate my birthday and life in general is to be grateful!!!!

And I have nothing but appreciation for all of my fans who have supported me through out the years. I feel your love and it inspires me! It keeps me going!!!.

Thank you for fighting the Revolution of love with Me! -Madonna
As you all know, two days ago it was Madonna's birthday and everybody was tweeting. We at Madonnarama chose the best celebrity tweets for you.
Have a look…
Britney Spears
Happy Birthday M!!! Hope you're a happy girl. Singing you your birthday song 🙂 Xo
Nicki Minaj
Re-post @britneyspears. Had the pleasure of working with both of these wonderful women. Happy Bday…

The barbz keep sending me this blurry ass pic of Queen Madonna kissing me. I was caught so off guard. FUCK!!!! Those kind of opportunities come once in a lifetime!!! Why wasn't I ready? Lmfao.
Stefano Gabbana
Happy B-day!!!
Rita Ora
Happy Birthday to the original the icon that is madonna
Katy Perry
HAPPY DAY OF BIRTH MADGE! Us popstars bow down to you, you've taught us so much!!!
Mila Kunis
Madonna Celebrates Her 55th Birthday! All Hail The Queen!
Ellen DeGeneres
Happy birthday, Madonna, Queen of Pop! Love, the Archduchess of Talk Shows.
Monte Pittman
Happy Birthday, madonna !!! – wishing you another year of love, happiness, and success! I wish I could be there to celebrate with you and hope you are having a wonderful day. (I found this pic someone made online. Next look!?)
Nicki Richards
Happy, Happy Birthday M…. Wishing so much love & happiness!! madonna
Adam Lambert
Happy birthday madonna ! All hail the O.G. QUEEN of POP. All stems back to you!!
Arianne Phillips
happy birthday madonna
Gina Brooke
Wishing an amazing artist a very Happy Birthday! Happy Happy birthday
Material Girl
Happy Birthday to the original Material Girl, Madonna!
EPIX
"Light my candles, gotta make a wish." – @Madonna Like this to wish the material girl a very happy birthday today!
Bryan Fuller
HAPPY BIRTHDAY, MADGE! Madonna – Bad Girl (Video): http://youtu.be/JUII7DTACf4
Giovanni Bianco
M55! Happy day Gostosa! Minha eterna Periguete ?you!

Sorry I can't see u tonight my heart with you! Love u forever! Your Periguete @madonna
Billy Eichner
Happy. Birthday. Madonna. #voguemotherfuckers
Ryan Seacrest
Happy 55th Birthday, #Madonna!
Cosmopolitan
Happy birthday Madonna! Your 1987 Cosmo cover was and still is EVERYTHING: : http://cosm.ag/6017wBKc
Andy Cohen
Happy Birthday Madonna!!!
HuffingtonPost asked 55 New Yorkers to describe Madonna in one word…

Madame X is available in Box Set, CD, Vinyl and Cassette!
Get your copy HERE!