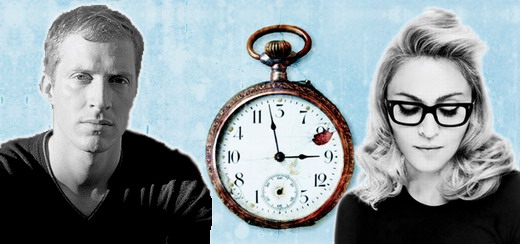 American novelist Andrew Sean Greer recently talked to SF weekly and possibly revealed what could be Madonna's next big movie project.
According to the author, Madonna is interested in bringing his latest book "The Impossible Lives of Greta Wells" to the big screen.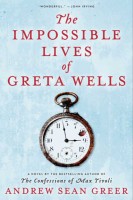 Set in 1985, 1918, and 1941, "The Impossible Lives of Greta Wells" is a very innovative novel that presents us with the impact a different set of circumstances might have on the development of a person.
The book opens in New York in 1985. Severely depressed after losing her gay twin brother to AIDS and abandoned by her partner, Greta Wells pursues every treatment she can think of to raise her spirits. She undergoes shock treatment and is transported to bygone eras and the lives she would have lived there. Only, everyone in her life comes with her.
Greer, who closed his latest reading with a cover song of Madonna's "Material Girl", explained that he recently received a phone call from the Queen of Pop herself who hopes to produce and possibly direct the film.
After her latest directorial effort W.E., Madonna might explore the theme of time travelling once again, if she decides to bring this achingly lovely novel, which examines the power of nostalgia, longing and hope, to the big screen.
Before the reading, Evan Karp from Litseen met up with Andrew and his husband David Ross…
Evan Karp: So talk to me about the movie. For this book.
Andrew Sean Greer: What can I say? I got a phone call last week… I think it's fine. No one's asked me about this… from a celebrity who read the book and loved it so much she called me up personally to talk to me about it. I thought it was going to be one of her assistants who was like, loved your book, she's interested. Right. She didn't read it. But oh no no no. She called me. She read it. She totally got it. There were a couple other people interested and they sort of all made a deal together, and she's optioned the rights to it. We'll see what happens. But it's fun because it was Madonna.

Evan Karp: I'm sorry you got a phone call from Madonna? That's incredible.
Andrew Sean Greer: Yeah. Isn't that nuts?

David Ros: Can you imagine his 15-year-old little self? If he could go back in time, actually, and be like It's all going to be OK, Andy. (laughter) Little Andy. Little gay Andy.

(We all laughed pretty hard right here.)

Andrew Sean Greer: Like, let me quote your novel back to you. Which has like five fantasies involved: I'm going to write a novel. Madonna will have read the novel and call me and quote it back to me and want to make a movie.

David Ros: The fact that Madonna knows his name is enough for me.

Evan Karp: Yeah. You should be going to every bar in the neighborhood — you probably, this is what you did all week — like, Madonna…

Their laughter told me they'd been in more than a couple bars this week, doing exactly that. How could they not, right? Madonna and a few others have purchased the rights to The Impossible Lives of Greta Wells (there, that's the sentence). Let's hope it happens! In the meanwhile, go get the book. You can start changing the culture right now.
Stay tuned…

Madame X is available in Box Set, CD, Vinyl and Cassette!
Get your copy HERE!