Jennifer Lopez: My Style Is a Mix of Jackie O And Madonna
Jennifer Lopez – who has her own fashion range for Kohl's – revealed to OK! magazine she takes inspiration from the three very different style icons…
If you mix Jackie O with Madonna in the '80s and Ava Gardner, that would be kind of like my style.
You just have to decide what you feel most confident in, because confidence is what makes people sexy. You have to be you but don't get stuck.
I grew up in the Bronx, so my style had a more urban, hip-hop influence.
My fashion for music and the red carpet was influenced as I got into the business and exposed to different designers and travelling. I kind of mesh all that together.
Madonna and Debi Mazar on the 4th of July
Debi Mazar tweeted the other day…
4th of July!The fun begins!Celebration!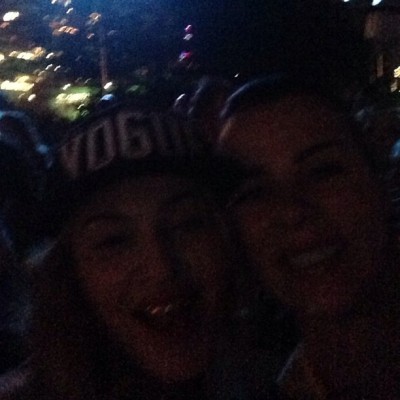 Natalie Cole compares Beyoncé to Madonna
Here's what Natalie Cole had to say about Beyoncé during an interview with Chris Witherspoon on NBC's theGrio…
I think that it's going to be interesting to see where Beyoncé's career goes.
Because now I would say, she is the new Madonna. Girls want to look like her; they want to dress like her… I think that she could be a great influence. She's a nice girl, definitely not a "diva" in the sense of what we like to use as that definition.
Ray of Light Foundation by Madonna
Founded by Madonna, the Ray of Light Foundation is a private, independent foundation that works to protect vulnerable children and fight for equal rights for all worldwide.
Thank you for helping to fully fund two projects for girls and women in Afghanistan.That means we will match by supporting 4 additional projects! Visit Madonna's team page to learn more and see other projects in need of funding: http://www.catapult.org/team/madonna
You can find more details on their official website, Facebook and Twitter:
http://www.rayoflight.org/
https://www.facebook.com/TheRayOfLightFoundation
https://twitter.com/RayOfLightFound
MDNA Tour Set Designer Mark Fisher passed away
Mark Fisher OBE, founder and managing director of Stufish, the Mark Fisher Studio, has passed away. Born in 1947, as a stage designer he worked in the worlds of music and entertainment, revolutionising them and bringing incredible new concepts at every turn.
Recent work by Fisher has included Madonna's MDNA tour, Lady Gaga's Born This Way ball and Metallica's Death Magnetic tour.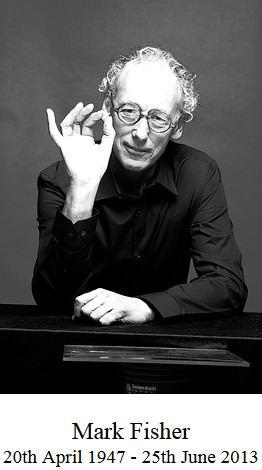 MDNA Tour Cupcakes
Here are the Madonna MDNA Tour Cupcakes! The revolver, the M logo from "Give Me All Your Luvin", the classic ass shot, the "I Don't Give A"/ Truth Or Dare by Madonna heels, the classic MDNA cross, the "Like a Virgin"/"Love Spent" corset, the "Vogue" mask, the iconic confessional opening, the swinging censer, the "Gang Bang" Paradise Motel sign and finally the rosary M logo from the tour book!
More at The Pastryarch…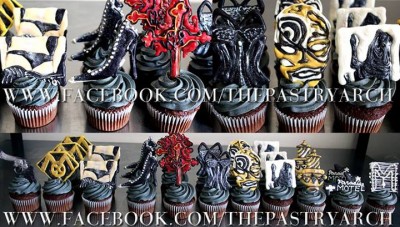 Falling Free by Julio Skov
VOGUE:Songs By Madonna in Edinburgh
Australian music theatre star Michael Griffiths is Madonna. No accent, costume or wig. Just Madge accompanying herself at the piano, leading you on a journey through her tough life and tender songs.
Strike a pose, get into the groove and express yourself as Madonna opens her heart.
He's a singer, pianist, composer and musical arranger and is also becoming a bit of a musical theatre mainstay down under, currently performing as Bob Crewe in Jersey Boys after touring in Priscilla Queen of the Desert and We Will Rock You.
The Edinburgh Festival Fringe will feature five performances of VOGUE:Songs By Madonna from August 8th to August 17th.
Tickets available at www.edfringe.com
More info on the show and an interview with Michael Griffiths at www.lgbticons.com
MDNA Tour Epix Billboard
Madonnarama reader Avery A. shot this picture from the Madonna MNDA Tour Epix promo on the Los Angeles freeway…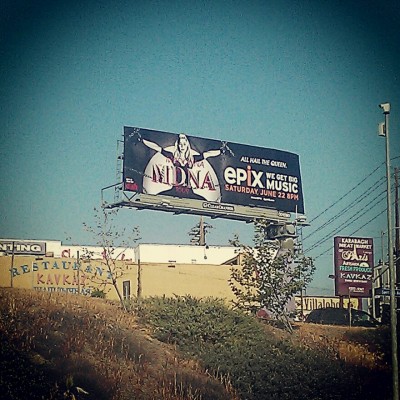 Greek singer Krystallia impersonates Madonna
On the Greek TV Show "Your Face Sound Familiar", a greek singer "Krystallia" impersonated Madonna performing Vogue from the 90 MTV awards. After the performance one of the Judges, Katerina Gagaki (@gagakia on twitter) commented:
Your dancing was shockingly same as hers. I don't think that I heard what she (Madonna) does with her voice, which is not something I like about her, she lacks vocal abilities. On he other side you are vocally a lot forward!
According to Madonna Greece the Greek fans were not very happy with it…
Special Madonna "You Can Dance" night in Melbourne, Australia
Everybody … Sacrifice yourself and lay your Confessions On The Dancefloor to the history of Madonna.
Where? The Felix Bar – 11 Fitzroy St, St Kilda
When? Friday August 16th, 2013 – 9:30 pm till late
Entry? $15.00 (DJ BOY TOY)
More details on Facebook…
Madonna by Dr. Fashion
Ivan Soldo launched his own T-Shirt Zodiac line called "Dr. Fashion" featuring celebrities like Madonna, Kylie Minogue, Demi Moore, Cindy Crawford and more…
Check out the full set HERE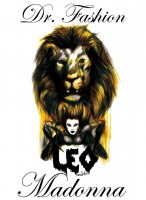 15 Years of Ray Of Light
Backstage at the Billboard Music Awards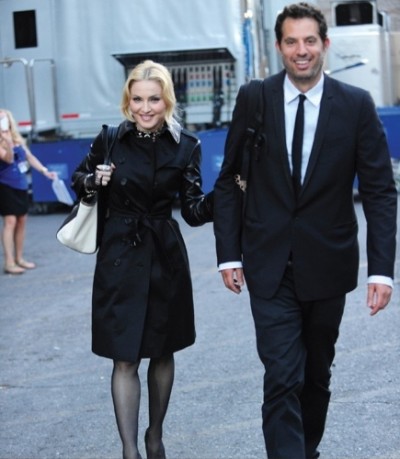 Celebrate Madonna's 55th B'day & Erotica's 21st anniversary
On this special occasion, the cause for celebration is 21 years of "Erotica" and the Queen of pop's 55th birthday. Hosted by Britain's got talent, Chrissy Darling, the organizers promise dazzling burlesque, drag, erotica, side shows, iconic visuals, art installations, cabaret, DJ's and lot's more.
When? Sunday 18 August 2013, from 6pm
Where? Jerusalem Bar (33–34 Rathbone Place, London, W1T 1JN)

Starring – David Robson, resident at the historic G-A-Y/Heaven. Neil Prince who plays at London's biggest pop party Songs of Praise. Craig Eurosolution having DJ for Madonna on her legendary confessions promo tour. Also Kurt Hoffman, one of the founders of Madonna Celebrate and has worked at MTV and DJ with James Lavelle and music legends Soul II Soul & George Michael.

More acts to be confirmed.

Door Dominatrix – Mistress Tam Culi.
Event photography – Michael Hird and Heidi Jurgens.

An "Erotica" fancy dress code – Burlesque, Top Hat and Tails, Drag, S&M, Showgirl, Leather & Latex, Rubber, Glamour and Fantasy. (Use imagination when creating your costume and please make an effort).

Strictly limited £10 tickets are on sale and only from www.ticketweb.co.uk.
All our past events have all sold out. So don't miss out.
More details at www.madonnacelebrate.co.uk
Madonna's Bedtime Story (English Roses Sequel)
Madonna's Comedy Week Nightmare by Charlie Hides
Press Room at the Billboard Music Awards
Photographers screaming to get some attention from Madonna at the Billboard Music Awards press room.
Madonna's Jean Paul Gaultier Corset at the Eurovision Song Contest
The host announced (something along the lines): 'The dress I'm wearing tonight was made by the one and only Jean Paul Gaultier who's here tonight in the audience! He also kindly dressed many of our team tonight too -'
Then the camera cut to the cameraman…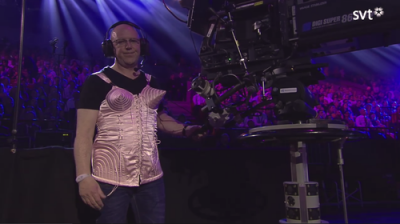 (Thank you Raz)
NOW That's What I Call 30 Years
Madonna's "Into the Groove" to be featured on the UK compilation "NOW That's What I Call 30 Years" by Now That's What I Call Music! (Official).
Order at Amazon.co.uk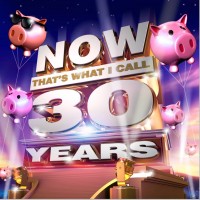 David LaChapelle Still Life
To mark the beginning of his collaboration with the Galerie Templon, American photographer David LaChapelle will be presenting two powerful series in France for the first time: Still Life, and the innovative Last Supper.
The high point in this series is a new photographic fresco reinterpreting Leonardo da Vinci's Last Supper. In LaChapelle's interpretation, figureless floating heads and expressive, yet completely detached, hands shown inside cardboard boxes compositionally represent the original masterpiece in an accurate yet startling contemporary way.
What do you think about this?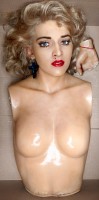 David Lachapelle' Still Life at GALERIE DANIEL TEMPLON, 30 rue Beaubourg, 75003 Paris from June 6th to July 26 2013.
Madonna's guitarist Monte Pittman signs with Metal Blade Records for solo metal release
Metal Blade Records signs MONTE PITTMAN—set to release the guitarist's solo metal album recorded with Metallica producer Flemming Rasmussen.
Metal Blade Records is pleased to announce the signing of MONTE PITTMAN, the guitarist known for his work with metal legends Prong and the illustrious pop-star Madonna. A release date for the new solo album will be announced shortly so be sure to stay tuned to MetalBlade.com and Monte Pittman's website or Facebook page for updates.

Madame X is available in Box Set, CD, Vinyl and Cassette!
Get your copy HERE!