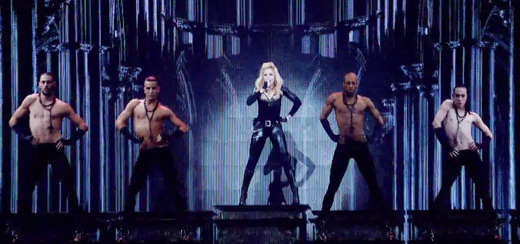 Madonna: The MDNA Tour, an EPIX original music event, premieres on EPIX and EpixHD.com on June 22nd at 8pm ET. Fans and supporters will have access to the entire concert tour at their fingertips through various EPIX outlets, including iOS, Android, Xbox, Roku, Playstation, and more (in addition to the EPIX TV channel and our website).
Epix released a new clip from the MDNA Tour, featuring "Girl Gone Wild", but please keep in mind that it is NOT from the final edit!
Here's what Epix would like to clarify…
We love the comments and just want to let you know that this clip is NOT from the final edit. We wanted to give you a sneak peek before the show is completed. We hope you enjoy and don't forget to join us on 6/22 for the premiere on EPIX!

Madame X is available in Box Set, CD, Vinyl and Cassette!
Get your copy HERE!