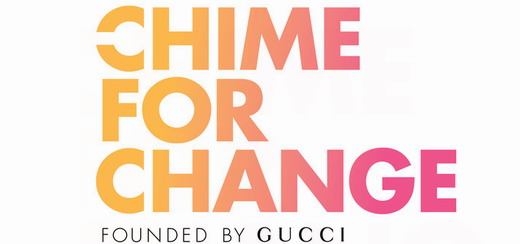 Madonna has confirmed her participation as presenter in 'The Sound of Change Live' concert, presented by CHIME FOR CHANGE. The four-hour concert, which takes place at Twickenham Stadium tomorrow, Saturday 1 June, is supported by an impressive line-up of world-class artists and internationally renowned presenters, lending their voices to CHIME FOR CHANGE.
The confirmed line-up is: Aishwarya Rai * Archbishop Desmond Tutu * Beyonce * Blake Lively * Ellie Goulding * Florence + the Machine * Freida Pinto * Gloria Steinman * Gordon and Sarah Brown * HAIM * Humaira Bachal * Iggy Azalea * Jada Pinkett Smith * James Franco * Jennifer Lopez * Jessica Chastain * John Legend * Laura Pausini * Leymah Gbowee * Madonna * Mpho Tutu * Rita Ora * Sharmeen Obaid Chinoy * Timbaland * Zoe Saldana
The official Chime for Change website has also been updated with the broadcast summary…
Africa – MNET
Angola, Benin, Botswana, Burkina Faso, Burundi, Cameroon, Cape Verde Islands, Central African Republic, Chad, Comoros, Congo, Democratic Republic of Congo (formerly Zaire), Djibouti, Equatorial Guinea (Including Malabo), Eritrea, Ethiopia, Gabon The Gambia, Ghana, Guinea, Guinea Bissau, Ivory Coast, Kenya, Lesotho, Liberia, Madagascar, Malawi, Mali, Mauritius, Mayotte, Mozambique, Namibia, Niger, Nigeria Principe Reunion, Rwanda, Sao Tome, St. Helena, Senegal, Seychelles, Sierra Leone, South Africa, Sudan, Swaziland, Tanzania, Togo, Uganda, Western Sahara, Zambia, Zanzibar, Zimbabwe

Australia – 10 – Live

American Forces Network

Brazil – TV Globo – Live

Canada – TLN – Live

Denmark – DR- Live

Finland – YLE – Live

France – M6

India, Pakistan, Bangladesh, Sri Lanka, Bhutan, Nepal – STAR – Live

Israel – IBA – Live

Italy, Vatican City, Monte Carlo, Republic of San Marino – SKY – Live

Japan – WoWow – Live

Korea – CJ E& M – Live

Kosovo – RTK

Latin America & Caribbean – DirecTv – Live
Argentina, Anguilla, Antigua & Barbuda, the Caribbean (Aruba, Bahamas, Barbados, Bermuda, the British Virgin Islands, Cayman Islands, Dominica, Dominican Republic, Guadeloupe, Grenada, Haiti, Jamaica, Montserrat, Martinique, Netherlands Antilles (Curacao, Saba, St. Eustatius, St. Maarten), St. Kitts and Nevis, St. Lucia, Saint Vincent and the Grenadines, Trinidad and Tobago, Turks and Caicos Islands, Chile, Colombia, Ecuador, Peru, Uruguay, Venezuela, Non-exclusive: Puerto Rico/USVI

Middle East – ROTANA – Live
Afghanistan, Algeria, Bahrain, Chad, Djibouti, Egypt, Iran, Iraq, Jordan, The Kingdom of Saudi Arabia, Kuwait, Lebanon, Libya, Mauritania, Morocco, Oman, Qatar, Somalia, South Sudan, Sudan, Syria, Tunisia, United Arab Emirates, Yemen, West Bank, Gaza Strip and Palestine

Malaysia, Brunei, Taiwan, Cambodia, Laos, Vietnam, Myanmar, Indonesia – ASTRO – Live

Mongolia – Mongol TV – Live

Norway – TV2

Sweden – SVT

Thailand – TRUTV – Live

Turkey – CNN Turk, Dreams – Live

UK – BBC – 1-Hour Highlight Special Saturday Night

US – NBC – 2-Hour Highlight Special Sunday Night
For more info, go to http://www.chimeforchange.org/

Madame X is available in Box Set, CD, Vinyl and Cassette!
Get your copy HERE!