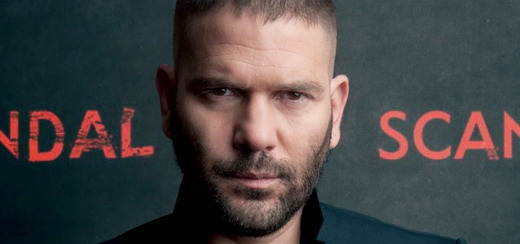 Who knew Guillermo Diaz, who plays Huck on Scandal – one of the greatest shows on TV right now – was a big Madonna fan?
During an interview with Conan he talks about his memories of The Girlie Show.
Here's a transcript by Madonnarama…
I used to work at a photo stock agency. I used to file pictures of celebrities. I'm a huge Madonna fan and one of the photographers was going to shoot The Girlie Show, one of Madonna's shows.

He came up to me one day and was like, "Guillermo, you're going to be my assistant. We're going to go to The Girlie Show. I'm going to give you a camera and you're going to come with me."

The photographers get to go in the pit, so you're literally right in front of the stage. They get to go in there for three songs. I had the camera around my neck and I was nervous.

I remember Madonna's publicist came into a room, she looked at all of us, she gave us all bracelets. Cut to us there in the pit. Madonna comes out, the photographers start taking pictures and I'm the only standing there going "MADONNA, MADONNA!"

I was just screaming and then I would remember that I had to take pictures.

Madame X is available in Box Set, CD, Vinyl and Cassette!
Get your copy HERE!