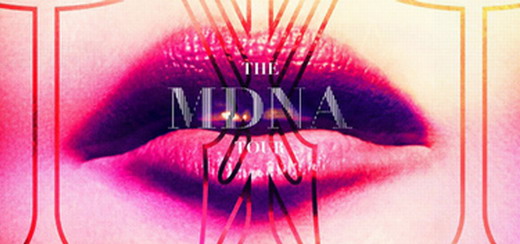 Premium network EPIX will premiere Madonna's MDNA tour – an EPIX Original Concert Event – on June 22 at 8:00 pm ET. One of the most spectacular and controversial extravaganzas of 2012, Madonna: the MDNA Tour was filmed primarily in Miami as well as other locations. The MDNA Tour was the most successful and highest grossing tour of 2012 and was seen by over 2.2 million Madonna fans during the course of the 88 sold-out shows around the globe. The concert includes performances of several of her biggest hits including "Vogue", "Like A Prayer" and "Hung Up." She also performs songs from her MDNA album including "Give Me All Your Luvin'," "Girl Gone Wild", "Gang Bang" and "Turn Up the Radio." The album debuted at No.1 in over 30 countries. Madonna, along with her seven member band, outstanding troupe of 27 dancers (all clothed in 1500 costumes) and state of the art visuals and sound electrified crowds around internationally with what the Material Girl termed "the hardest but most thrilling and challenging show I've ever done."
In describing the show's intent, Madonna concluded…
My show is a journey… the journey of a soul from darkness to light. It is part cinematic musical theatre – part spectacle and sometimes intimate performance art. It is journey from anger to love and from chaos to order. There are good guys and bad guys to help illustrate this point. Sometimes I play both. It must be watched with an open heart from beginning to end. I am sure if it is viewed this way, you will walk away feeling inspired, invigorated and will want to make the world a better place.
EPIX CEO and President Mark Greenberg commented…
Madonna's stunning musical performance and show-stopping moves continue to prove that she is truly a timeless entertainer. We launched the EPIX network with Madonna's previous tour, Sticky and Sweet, premiering the concert the first night that EPIX was on air. We are very excited to have her back on the network.
The MDNA Show was directed by Danny Tull and Stephane Sennour. Tull has worked with Madonna editing previous shows and her feature film W.E.
Source: Madonna.com
—
Have an exclusive look at the official poster in HQ…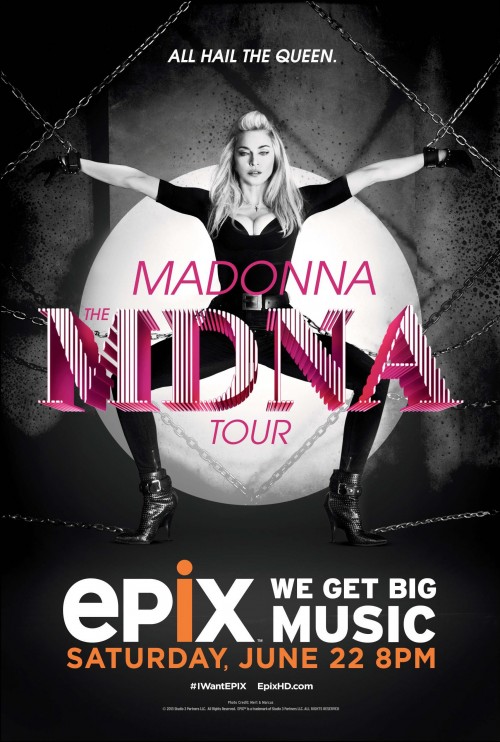 —
Download a pack with all 18 promo pictures in HQ (31 MB)…
— Link removed —

Madame X is available in Box Set, CD, Vinyl and Cassette!
Get your copy HERE!