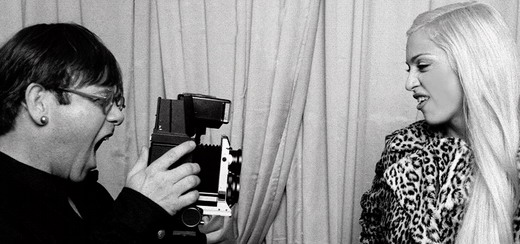 In a recent interview with Terry Seymour for Extra, Elton John and his husband David Furnish, who both trashed Madonna more than once the past couple of years, were asked if they'll ever make up with Madonna.
He replied…
We alread have. We were in a restaurant in France in the summertime. We just happened to be in the same restaurant. She came in, and I sent over a note. She was very gracious. I apologized profusely because what I said should never have appeared in public. She was very gracious. She accepted our apology, and then we bought her dinner. That's over and done with.
David Furnish added…
We don't believe in putting negativity out in the world, both of us were embarrassed when all that stuff came out. You've got to put that behind you and move forward.

Madame X is available in Box Set, CD, Vinyl and Cassette!
Get your copy HERE!