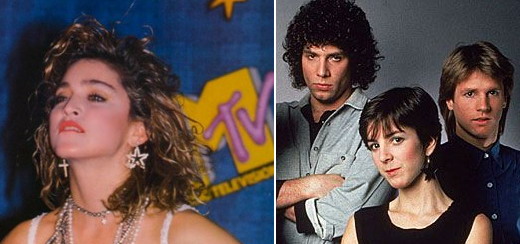 Together, Nina Blackwood, Mark Goodman, Alan Hunter and Martha Quinn and the late J.J. Jackson invented the role of VJ and worked it on MTV from 1981 to 1985. The surviving four tell all in "VJ: The Unplugged Adventures of MTV's First Wave," an oral history with Gavin Edwards.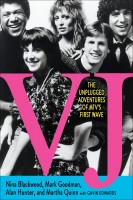 In the following excerpts, the VJs take turns dishing on Madonna…
Alan Hunter:
Mark, Nina, and I were hanging out in the green room. A producer came in: Madonna was playing a show at the Limelight that night, and he needed someone to interview her. Nina had something else to do, Mark as well. I wasn't busy, so I got the nod. Madonna wasn't huge at the time — I felt like I was more of a celebrity than she was — and we were always balancing what activity we would enjoy on a given night with the work of doing an interview. I arrived at the Limelight and had a quick chat with Madonna in a room behind the stage. Our interview wasn't very long, or incisive. She was serious, though — she was focused as s—. In the middle of the backstage chaos, she told me about her album — not one extraneous word, tough but polite.
This was before Madonna was groomed for stardom. She was fleshy, and her baubles looked like something she might have bought at a downtown trinket store herself. She looked self-made, not handled, but she had the air of somebody who knew that stardom was inevitable. The subtext of her attitude was Alan, you have no idea how big I'm going to be. You'll rue how you weren't more respectful today." She was right; I don't think I even stayed around for her show.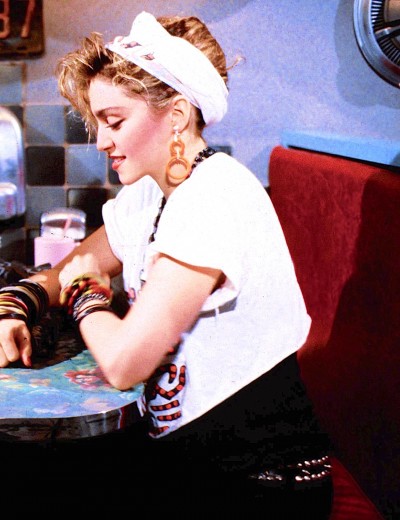 Mark Goodman:
When Madonna came into the studio, I did the interview. I was a huge fan of hers from the very beginning — that's why I got to do it, because nobody else really gave a s—. She wasn't a great singer, and I didn't even think she was a great dancer, but confidence poured off her records, combined with sex, and that just got me. The "Like a Virgin" album hadn't come out yet, and although she was happening for us on that first record, she wasn't the star yet that she would later become.
I questioned her about the BOY TOY belt she used to wear: "So what does that mean, 'Boy Toy'?" And she said, "What do you think it means?" I should've stepped up at that moment, but I didn't, and I've regretted it for years. What I should've said was, "Well, I think it means that you're a toy for boys and that you love having wild sex," which is what we all thought, right? Instead, I said, "Oh, that's really good, Madonna, you're just turning the question around on me," and we moved on. I didn't follow up the way I should have.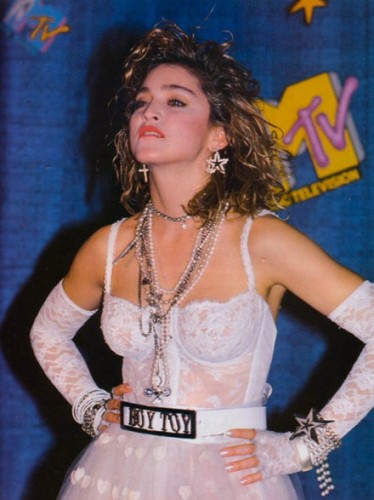 Martha Quinn:
I never met Madonna, although I got the celebrity nod from her once on Fifty-Seventh Street when we were walking in opposite directions. She got lambasted recently because it was reported that her camp made the people who worked at the Toronto Film Festival look away when she was walking down the hallway. And she denied it: "Oh, I would never make people turn away from me, that's outlandish, who would say that?" Well, maybe it didn't happen then, but I saw that very thing happen backstage at Live Aid: Madonna and Sean Penn were heading to the stage, surrounded by a phalanx of people, and their bodyguards told people they had to turn away. So I know for a fact she would do that.

Madame X is available in Box Set, CD, Vinyl and Cassette!
Get your copy HERE!