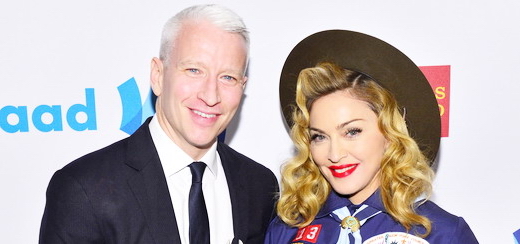 Access Hollywood had an exclusive interview with Madonna and Anderson Cooper backstage at the 24th Annual GLAAD Media Awards.
Download and/or watch both videos…
Backstage at the 24th Annual GLAAD Media Awards, Madonna stirs up controversy as she dressed up as a Boy Scout to present Anderson Cooper with his award.
So how did she get her uniform?
Anderson Cooper tells Access's Michelle how "blown away" he felt to have Madonna present him with his GLAAD Media Award. Also, Madonna discusses her fight for gay rights. Plus, Anderson talks about why it's a "blessing" to be gay.

Madame X is available in Box Set, CD, Vinyl and Cassette!
Get your copy HERE!