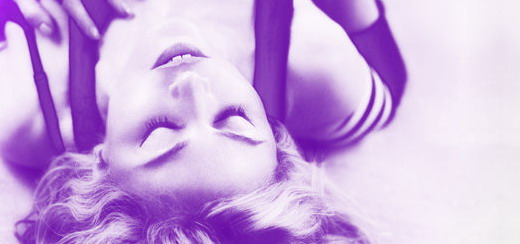 Madonna and contender for the papacy related ?
Canadian Cardinal of the Catholic Church Marc Oullet, who was one of the top contenders to be pope, is a distant cousin of Madonna, Céline Dion and Justin Bieber according to perche-quebec.com.
He shares 307 kinship relations with Madonna, 647 with Céline Dion and 350 with Justin Bieber.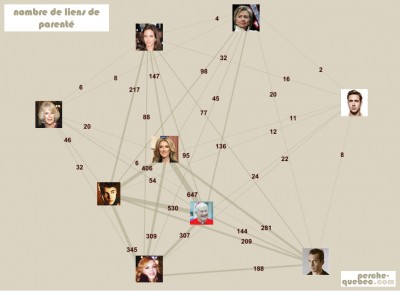 Debi Mazar on Instagram
Here's what Debi Mazar posted on her Instagram…
Fire escape over my old apt over Manganaro's #1980's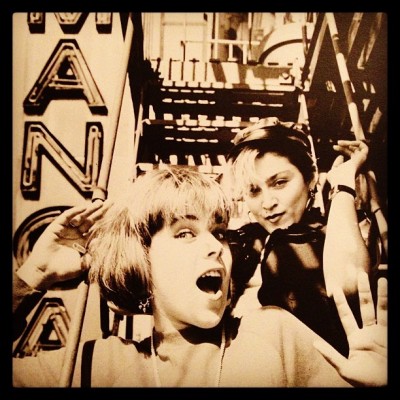 Julien's Auctions
Julien's Auctions has listed a few new Madonna items…
Madonna Evita Spa Robe
A white cotton waffle weave Italian spa robe worn by Madonna on the set of Evita (Hollywood Pictures, 1996). The robe has two front pockets and is embroidered "Evita" in royal blue threads. A label reads "Bellora" and "Apino." Size "XXL." Accompanied by a page from Vogue Australia December 1996 featuring Madonna wearing an identical spa robe.

Estimate: $500 – $700
Starting: $250
Evita Military Hat
An army green military hat worn in Evita (Hollywood Pictures, 1996). The hat has a red band and is embellished with gold trim and detailing with a center front badge and small gold metal circle in the colors of the Argentinian flag. A label reads "Angels & Bermans." Size 7 1/8. Accompanied by a prop TIME magazine with Madonna and Jonathan Pryce on the cover as Evita and Juan Peron and a copy of the film.

Estimate: $75 – $150
Starting: $37.50
Madonna sued over Vogue
Back in July 2012, a Delaware company hit Madonna and her label WB Records with a lawsuit claiming she stole portions of one of their songs for her hit 1990 hit "Vogue."
Pointing to Salsoul Orchestra's 1975 dance tune "Chicago Bus Stop (Ooh, I Love It) Love Break", owner VMG Salsoul LLC claims…
The portions of 'Love Break,' which have been copied into 'Vogue' and all its various 'mixes,' 'remixes,' videos, YouTube versions, etc., are numerous but intentionally hidden. The horn and strings in 'Vogue' are intentionally sampled from 'Love Break' throughout.

The unauthorized sampling was deliberately hidden by [Madonna] within 'Vogue' so as to avoid detection. It was only when VMG specifically looked for the sample, with the technology available to it in 2011, that the sampling could be confirmed
The company also says music producer Richard "Shep" Pettibone facilitated the process by altering the samples after he was originally hired by VMG to remix "Love Break," later working on "Vogue.
A June 18 Los Angeles trial date is set to determine if Madonna should pay for horn and string samples used on her 23-year-old dance hit "Vogue."
The plaintiff is seeking unspecified damages, plus all profits made from sales of "Vogue."
Little Monsters going at it again…
After GLAAD announced Madonna was going to present Anderson COoper with the Vito Russo Award, fan blog Little Monster Artpop (which has now been deleted) posted the following Letter…
Dear GLAAD:

It has come to the attention to Little Monsters everywhere that you are letting Madonna give an award to Anderson Cooper. Not only is this an insult to a true gay rights activist like Lady Gaga, but it insults every gay man and woman on this planet.

Madonna is one of the major reasons for AIDS. Back in the 1980's, she encouraged gay men to have unprotected sex. While she certainly didn't start the disease, she and her lack of morals helped it spread.

Please rethink your choice of having Madonna as a presenter. If you don't, we Little Monsters will strike back in a way you won't like.

Sincerely,
Lady Gaga's Little Monsters
One of the comments even made ridiculous accusations towards Madonna and HIV issues…
Madonna told her fans that it was okay to go out and screw anybody and anything…Many gay men listened to her, had unsafe sex, and contracted AIDS. They died. They were so stupid to listen to such a slut that their death was karma.
An interesting point of view by Michael Antohny Fernandez…
The funny thing is that around the same time, when there was nobody to look up to as a gay role model, or even any real straight allies, I found someone I could relate to: a beautiful, irreverent and talented artist who sang of dancing and taking holidays, of leaving all your troubles behind, and so I did, as silly as it sounds. Madonna was my generation's beacon of hope. She befriended gays and preached tolerance when it was not the popular thing to do. She rallied to raise money and awareness for HIV/AIDS when even the president of the United States would not utter the word "AIDS" publicly.
Read the full article at the HuffingtonPost
Azealia Banks Madonna Inspired?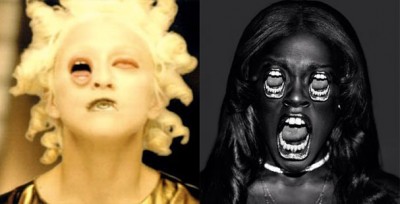 Azealia Banks released the cover of her latest single "Yung Rapunxel", some might say she was inspired by Madonna's Bedtime Story video, other say, just like Madonna and Mark Romanek, she was inspired by different female surrealist painters.
More at NewNowNext
Surprise Party in Brooklyn
Madonna shocked diners at a Williamsburg restaurant when she arrived for one of her dancers' birthdays. The scene was gourmet Antica Pesa, where the Material Girl was seen — with her kids Lourdes and Rocco in tow — dressed down in a hat and glasses and wearing leather gloves. After a birthday cake dessert, the dancers had the staff close the restaurant's curtains and make a dance floor for them. "They started showcasing some of the moves from their MDNA tour," said a gobsmacked spy. "The staff quickly moved the tables out of the way to turn the dining area into a dance floor, which got everyone clapping and cheering, including Madonna, who watched from a table." Tom Hardy of "The Dark Knight Rises" was also at the Brooklyn outpost of the Rome eatery and looked as surprised as the rest of the customers, a source said. Madonna's group tried to persuade Rocco to join them, but he refused. After cutting a rug to Madge tunes including "Music," the dancers "took a bow and hugged their boss, who approved like a proud mother."
Source: NYPost
Join Madonna at the GLAAD Media Awards
Madonna is coming to the GLAAD Media Awards in New York. And you could too!
All the details HERE!

Denise Van Outen as Madonna
Denise Van Outen has channelled Madonna's character from classic 80s film Desperately Seeking Susan for these snaps for Comic Relief.
Denise said…
I absolutely love all things 80s and jumped at the chance to recreate my favourite Madonna photo of all time. Going all out for the eighties is a brilliant way to raise money, so all those eighties fans who can't wait to get out the lace gloves and leg warmers should get sponsored for Red Nose Day while they're at it!
Jean Paul Gaultier exhibition coming to London
The Fashion World of Jean Paul Gaultier: From Sidewalk to the Catwalk is coming to London!
The show, which comes from the Montreal Museum of Fine Arts, opens in the UK in April 2014 as part of an international tour but will be adapted for the Barbican.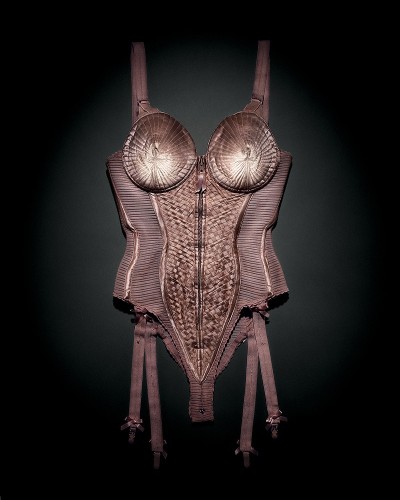 Jean Paul Gaultier said…
I am super excited that the show is coming to London … I always want to go to London, because London, for me, is a special place.
In England I've got so many souvenirs and I've had so many experiences and I must say that the English were the first ones to come to my shows and appreciate my fashion.
If there is one place other than Paris that I should like to live in, it is London. I've got so many connections with London and feel at home there, even sometimes more than Paris.

It's an honour for me because [the Barbican] is a wonderful gallery and a wonderful place with extraordinary architecture and I think that showing my work there will be beautiful.
More details…
Exact dates to be confirmed
9 April 2014 – 17 August 2014
Art Gallery

Tickets onsale Sep 2013
IDMA Awards Gone Wild
Madonna is nominated in 3 different categories at this year's International Dance Music Awards. The ceremony will take place in Miami on March 21st.
Best Commercial/Pop Dance Track (Girl Gone Wild)
Best Music Video (Girl Gone Wild)
Best Artist (Solo)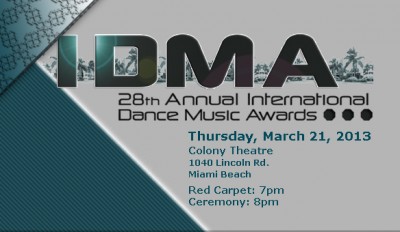 Jean Paul Gaultier for Art Actuel
The latest issue of French magazine "Art Actuel" features a 4-spread article on "The Fashion World of Jean Paul Gaultier" exhibition…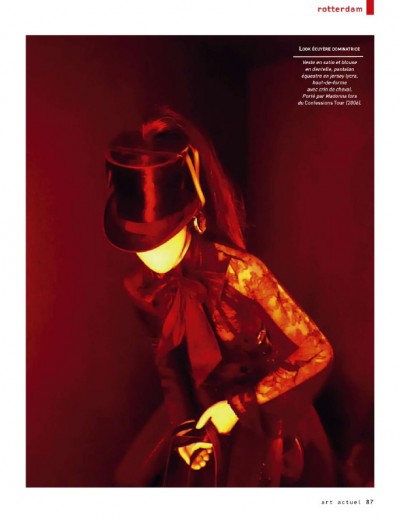 BRIT Awards 2013
Madonna's "Girl Gone Wild" is included on the BRIT Awards 2013 compilation (3 CDs).
Already available in digital format at Amazon.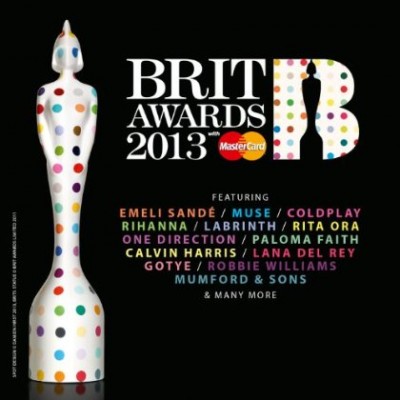 Music Week has published a special brochure celebrating the BRIT Awards' 15-year association with MasterCard, which you can read online now.
…in order to achieve greatness one needs to work as a team…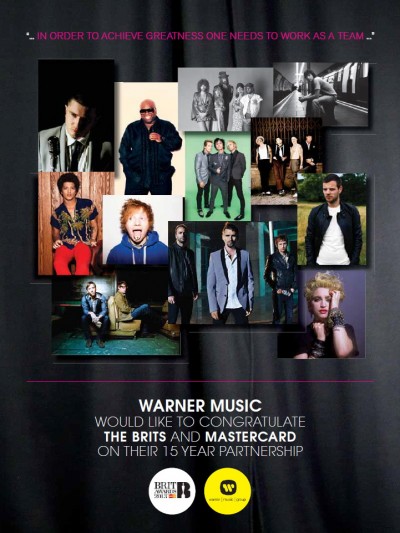 MDNA Post Tour Blues (Instagram ban)
The very funny Charlie Hides made another Madonna video.
Enjoy…
The Party
According to ContactMusic, John Travolta – who earned an Oscar nomination for his role as disco lover Tony Manero in the 1977 film – wowed an A-list audience by showing he's still got the moves as Bee Gees hit 'Stayin' Alive' played at the bash following the Academy Awards on Sunday (24.02.13).
Celebrities at the party, which took place at the Los Angeles home of Madonna's close friend and manager Guy Oseary, included Oscar-winning 'Lincoln' actor Daniel Day-Lewis, Channing Tatum and Selena Gomez.
Billboards' Top 10 Oscar Performances
Madonna's 1991 performance of "Sooner or Later" comes at seven…
At the '91 Oscars, Billy Crystal introduced Madonna's performance of the "Dick Tracy" song "Sooner or Later" as "the NC-17 portion of our really big show." Turns out the number wasn't nearly as risqué as some of Madonna's other award-show routines, but as usual, she commanded everyone's attention with a sultry, full-stage romp. Donning a Marilyn Monroe-inspired gown, fur boa, gleaming baubles and bleached-blonde curls, Madonna gave a performance that took us back to the glamorous days of old Hollywood.
Purim Party
Amateur footage of Madonna leaving the Purim party at the Kabbalah Centre on 23 February 2013…
Madonna's Final MDNA Concert
Why We Should Thank Our Lucky Stars For Madonna
My grandmother used to introduce me to her friends as a 'Madonna fan'. When I showed up at parties dressed in a conical bra with a fake head-mic on, it was because I was a 'Madonna fan'. When I nearly set fire to the back garden, burning crucifixes and dancing in front of them, it was because I was a 'Madonna fan'.
Read the full article at LGBTicons

Madame X is available in Box Set, CD, Vinyl and Cassette!
Get your copy HERE!