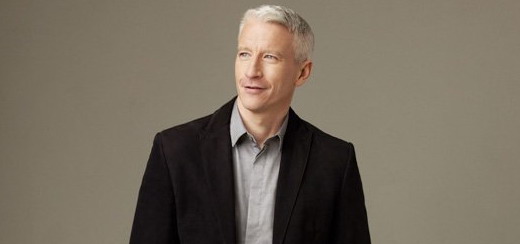 Madonna will present Anderson Cooper with the Vito Russo Award at the GLAAD Media Awards in New York, which is given to an openly gay or lesbian member of the media community for their outstanding contribution in combating homophobia.
Here's what Anderson Cooper had to say about this during his daytime talk show "Anderson Live"…
I learned this weekend that Madonna is going to present the GLAAD award to me on March 16th at the GLAAD thing. I'm incredibly excited. I sort of don't believe it's true. I can't believe she's actually going to come and hand me an award.

I went to see three of her concerts, this past tour. I'm like the oldest groupie in the world. I saw her in Paris. I saw her in the Yankee Stadium and at Madison Square Garden. I kept hoping/not hoping that she was going to put the microphone for me to sing, because I couldn't sing.
She is so good in concert. She does this thing where she gives the microphone to someone in the audience and they sing one of the songs. She said to this guy "Are you ready?" and handed him the mic and he totally fumbled it. She was like "You're not ready" and then I was like "Oh my God, that would have been me." So I was so happy I didn't get called upon.

Madame X is available in Box Set, CD, Vinyl and Cassette!
Get your copy HERE!