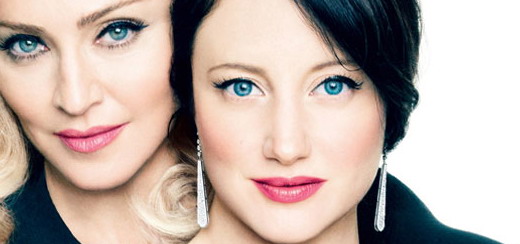 Andrea Riseborough recently talked to Metro about her upcoming movies and EE Rising Star nomination. In the biopic W.E., she played its titular lead Wallis Simpson, and says she found working with Madonna 'extraordinary'…
She had been working on that story for ten years and it was very close to her heart. The first time I met her she asked me for tea because she's very fond of an English cuppa. I really respect how she allows her femininity to drive her. And I think that's not something we are really encouraged to do. "P*ssy" for example – why is that an insult? Or "don't be a girl!" If you used those same insults in a racial context it would never be allowed.

Madame X is available in Box Set, CD, Vinyl and Cassette!
Get your copy HERE!