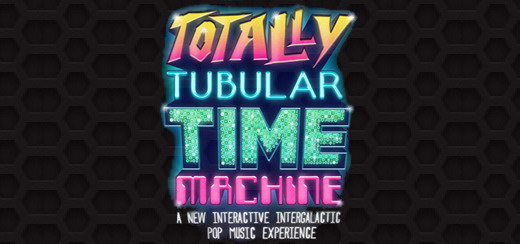 TTTM is a reality based pop musical that allows you to time travel and party up-close and personal with a cast of "celebrity" pop stars (past and present) performing your favorite hits LIVE: Madonna, Britney Spears, Michael Jackson, Lady Gaga, Justin Bieber, Vanilla Ice, and more! This party bus of time machines takes off every Saturday night. It's a blast!
Opening January 19th at the Culture Club – 20 West 39th St. (btwn 5th & 6th Ave) New York
Madonnarama is giving away a duo ticket!
Want to win? Just send us an email at [email protected] with "TTTM Contest" as subject and also include your name and the city you currently live in.
We'll randomly select a winner.
Good luck!
CONTEST RESTRICTIONS: Winner will receive a ticket voucher redeemable for two tickets to a performance of his/her choice through February 23rd, 2013. Blackout dates and restrictions may apply. Seats are general admission. Must be 21 and over with valid ID to be admitted to show.
Contest ends on January 13th at 23h59 GMT.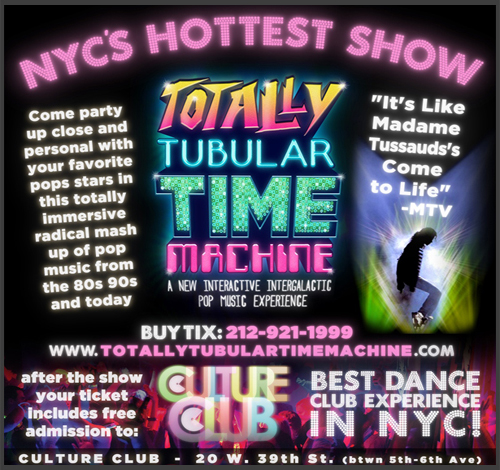 More details at www.TotallyTubularNYC.com
If you don't win tickets, you can still see the show at a great deal!

$45 tickets for 1/19, 1/26 and 2/2 – use code RRMGEN45
$50 tickets for 2/9 and beyond – use code RRMGEN50

TO REDEEM:
ONLINE: CLICK HERE and use code from above
PHONE: Call 212-352-3101 and mention code from above

RESTRICTIONS: Offer subject to availability and may be revoked at any time. Blackout dates apply.
Must be 21 and over with valid ID to be admitted to show.

Madame X is available in Box Set, CD, Vinyl and Cassette!
Get your copy HERE!