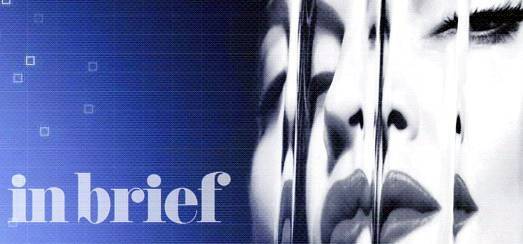 President Dilma Rousseff can't find time to receive Madonna
Madonna sent a present to President Dilma Rousseff: an autographed picture of the tour.
President Dilma Rousseff, I'm sorry we couldn't meet. I wish your beautiful country all the best. With all my love, Madonna.
With a busy schedule, the president couldn't make time to meet the singer's few chances to go to Brasilia.
Rousseff's daughter, Paula, was invited to the VIP seats prepared to receive Madonna's guests in Rio.
UK's favourite number two single
BBC Radio 2 is searching for the UK's favourite number two single, and there's two Madonna tracks in the running: Holiday and Ray of Light. Tony Blackburn will reveal the results of the vote in a Top 40 chart countdown on New Year's Day.
The winning single will be given an honorary number one award from the Official Charts Company, live on the show.
Voting closes at midday on Monday 10 December.
So go ahead and VOTE!
Thanks Paul
Will.i.am and Britney Spears meet The Girlie Show
One of the dancers in Will.i.am's latest single Scream & Shout featuring Britney Spears is wearing a Madonna Girlie Show t-shirt.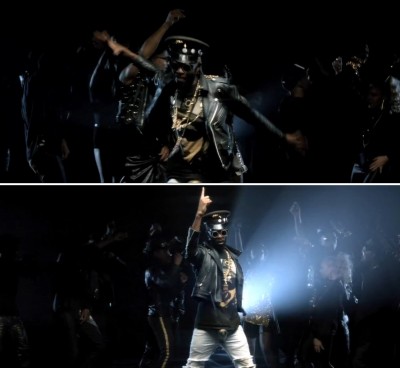 Will.i.am not opening for Madonna
Will.i.am will not be opening for Madonna at the MDNA Tour concerts in Rio de Janeiro and Sao Paolo. According to the local promotor of the shows, he can't attend because of "scheduling conflicts".
He will be replaced by Brazilian DJs Felipe Lozinsky & Gustavo Rozenthal, aka Felguk in Rio and by Gui Boratto in San Paolo. Fabrício Peçanha will be opening for Madonna in Porto Alegre.
Blond Ambition Tour Auction
Last week, Christie's South Kensington auctioned off key pieces of fashion memorabilia in its annual Pop Culture auction this November, including two iconic Madonna costumes from the Blond Ambition Tour.
Madonna wore Gaultier's green-and-white corset for the 1990 "Blond Ambition" tour while performing three songs, including "Now I'm Following You." Its formal estimate was 10,000 pounds ($15,930) to 15,000 pounds at hammer prices and it made 32,450 pounds with fees. It was bought by a bidder in the room, acting for an undisclosed London collector.
A black Lycra two-piece labeled "Trashy" that Madonna wore to perform "Vogue" had an upper estimate of 12,000 pounds and fetched 16,250 pounds.
Monte Pittman performs Easy Ride with Amadeus Youth Orchestra
Jean Paul Gaultier Madonna bra hits Brooklyn
Coming to the Brooklyn Museum: Madonna's provocative conical bra that she wore on her 1990 Blonde Ambition tour.
The museum has landed a big show of fashions by Jean Paul Gaultier, the iconic Parisian couturier who turned Madonna into a pointy-bra'd Glamazon.
Curator Lisa Small said…
He was fashion's original bad boy.
After three decades and lots of ups and downs, he's still the baddest boy out there.
Gaultier's high-profile exhibition is a good get for the Brooklyn cultural institution which will be the only museum in the Eastern United States to present it.
Madonna Lists Her Manhattan Home For Sale
15 into 12 rooms: A masterful home, the most expansive at Harperley Hall, is now being offered for sale for the first time in the history of the distinguished 1907 cooperative at the corner of 64th Street and Central Park West.
This is a magnificent duplex of over 6,000 square feet with nearly 110 feet of frontage onto Central Park. Beautifully positioned on the 5th and 6th floors, it is imbued with the serenity of the park as well as the splendor of the Fifth Avenue and Central Park South skylines as its backdrop.
Meticulously designed to accord both privacy and expansive entertaining in equal measure, every aspect of this home is impeccable. Particular respect has been paid to preserving the integrity of the building's aesthetic. The Great rooms on both levels are set off by wide Juliet balconies with French doors opening onto the Park, large wood burning fireplaces, and all the distinctive features associated with this historical cooperative. The layout offers four separate bedroom wings, six to seven bedrooms including a stunning master bedroom suite, endless closet space, eight sumptuous baths, five wood-burning fireplaces, an elegant formal dining room on the park, an exquisitely appointed Chef's eat-in- kitchen with windowed library/dining room. Central air-conditioning, state of the art sound and humidifier system, 10'3 ceilings and gleaming oak floors throughout. From the moment of entry, one recognizes that this is a romantic and significant home and truly a rare opportunity in one of Manhattan's most beloved and distinctive buildings.
Harperley Hall, designed by architect Henry Wilhelm Wilkenson, is a striking example of Neo-Italian Renaissance informed with the aesthetics of the Arts and Crafts movement, a style rarely seen in Manhattan . The building is notable for its broad central courtyard entrance with manned gate house, sidewalk landscaping, balconies and terra-cotta detailing. Shareholder amenities include a 11 car garage, gym, bike, storage, laundry rooms and, arguably, one of the most gorgeous roof gardens in the city.
Co-exclusive with The Modlin Group.
Thanks Kevin
Billboard.com Year In Music Awards
Billboard.com is looking for 2012's most memorable songs, albums, performances, videos, fashion choices and shocking moments.
You can vote for Madonna HERE!
Monte is listed as one of Jeremy Saffer's top 20 metal photos of 2012
Jeremy Saffer, who recently photographed Madonna's guitarist Monte Pittman in his studio, is partnering with Noisecreep to present to you his 20 favorite images from his various photo shoots of 2012. As a bonus, Saffer is giving away a ton of cool stuff to some lucky readers.
You can vote for Monte's photo and take part via Facebook/Twitter and win prints from Jeremy's collection.
Click here for more info & prizes
I'm Addicted Video Remix by Pere

Madame X is available in Box Set, CD, Vinyl and Cassette!
Get your copy HERE!