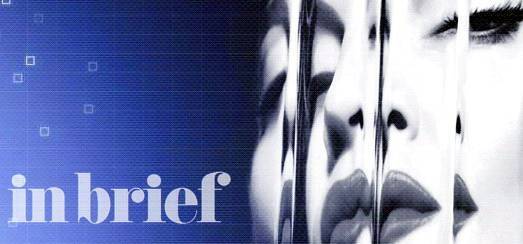 Truth or Dare by Madonna Naked Fragrance Collection for Women
Truth or Dare by Madonna Naked is a provocative and sexy scent that reveals Madonna's sensual inner qualities. Blending a sense of richness and flirty femininity, the fragrance is playful yet confident. A bold combination of creamy woodiness is paired with addictive vanilla nuances and sparkling florals, for a scent that is immediately captivating.
Top Notes: Honeysuckle, Peach Blossom, Neroli
Mid Notes: Sensual Vanilla Orchid, Cocoa Flower, Lily of the Valley
Base Notes: Texas Cedarwood, Oud Wood Accord, Sandalwood Australia
Available at Macy's
Out and about in Miami
Madonna was spotted yesterday with Brahim Zaibat in Miami and didn't really want to be noticed…
Monte Pittman honored with Career Achievement Award
Madonna's guitarist Monte Pittman was be honored with an impressive Career Achievement Award in the category of "Guitarist" from the Hollywood F.A.M.E. Awards, presented by the 22nd Annual Los Angeles Music Awards at the historic Avalon Theater. He was honored for both his solo work on two albums, as well as his guitar work with Madonna, Prong and Adam Lambert.
Today it's also Monte's birthday and the release of his new EP M.P.3: The Power Of Three, Pt.1. If you want to catch him at his next live performance, head on over to the Hard Rock Café Medellin, Colombia on November 27th!
The EP features 4 acoustic songs, written & recorded by Monte and produced by Flemming Rasmussen. You can listen to 3 of the songs on Monte's YouTube Channel
Madame Tussauds gets a new Madonna for Christmas
A brand new wax figure of the Queen of Pop, Madonna, is making its way to Madame Tussauds in London, ready for Christmas.
Famous for her ever changing style, the unique superstar's newest wax incarnation is inspired by her latest MDNA Tour and will début at the attraction in December. The figure, sculpted by Dave Burks, will show her in a dramatic performance pose, wearing a costume inspired by one of the key looks from the series of concerts.
For a limited time only, guests will be able to see this Madonna in triple, as the new London figure is joined by two other stunning figures destined for the new Madame Tussauds in Tokyo – one showing the songstress in her 'Like a Virgin' persona, the other inspired by her 2008 Sticky and Sweet Tour.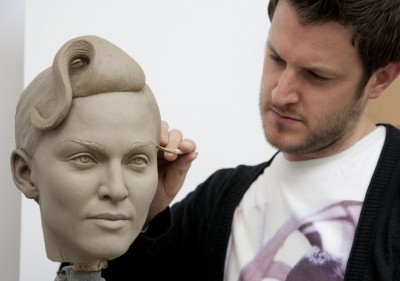 Source: So So Gay Magazine
Madonna wax figure in Istanbul unveiled
An eight-person Ukrainian has immortalized Madonna – in wax at least – with a new sculpture that was unveiled Novovember 6th at a museum in Istanbul's Sapphire shopping mall.
We don't really know what to say…
Thanks to Madonna Turkiye for the pictures!
Frozen on X-Factor
German X-Factor contestans "Mrs. Greenbird" performed a wonderful acoustic version of "Frozen" last Sunday on German TV.
Thanks Alexander
The MDNA megamix by Alan
Join The MDNA Film Project With Vyclone
If you are to attend one of Madonna's Miami shows, come on and join the MDNA film project with Vyclone!
Here's what you need to do in 4 simple steps:
1. Download the FREE app from Vyclone and register: http://bit.ly/vycloneapp
2. Follow Madonna
3. When the song "Give Me All Your Luvin'" starts in the show, start filming! You can film your perspective of Madonna, your friends, or even yourself singing along. This is the only song that will be included in the video.
4. Finish recording, add comments, hashtag it: #MDNA and then upload the movie.
It will then be edited as part of a video you created with all the other fans at the show!
Vote for Madonna at the 55th Annual Grammy Awards
GRAMMY nominations will be announced Dec. 5 in Nashville. Who do you think will be the top GRAMMY voters' choices? Vote for Madonna HERE!
NRJ DJ Award for Martin Solveig
Congratulations Martin Solveig who won an NRJ DJ Award for his collaboration with Madonna on MDNA!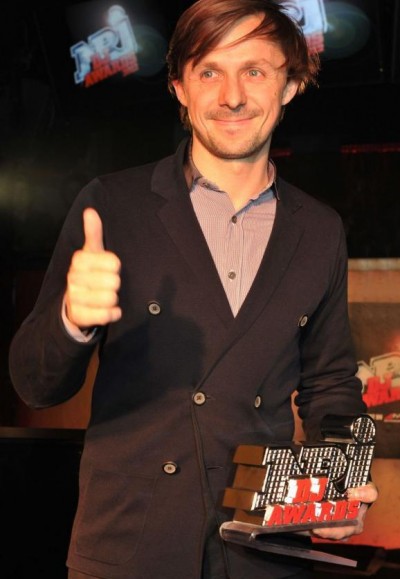 The MDNA Tour by Jason Yang
Jason Yang, violinist on the MDNA Tour, made a second video. Enjoy!
Madonna flashes bum to raise $60k for charity
Madonna raised $60 000 for charity by showing her bottom to a crowd in New York.
The Girls Gone Wild singer bared her butt and encouraged those watching her to donate to victims of the recent hurricane Sandy – which recently hit the Caribbean and US, causing billions of dollars of damage and leaving many homeless – by throwing their cash onstage.
She told the crowd at the city's Madison Square Garden venue: "I'm showing [my] naked ass for Hurricane Sandy victims."
A concert attendee added to the New York Post newspaper: "One guy threw a $20 bill, and Madonna threw it back and said she wanted hundreds.
"She yelled, 'Is that all my ass is worth?'"
Donna De Lory talks Madonna
Piotr from Madonna New Era interviewed Donna de Lory. They talked about Truth or Dare, religion, touring with Madonna and also her first audition for Madonna!
Here's a snippet…
What was you first thought when Madonna announced Sticky & Sweet tour without you on board?

I remember when Nicki Richards called me from Madonna's promo tour in New York. She told me that they would be calling me to tour for the Sticky and Sweet tour. I was already pregnant with my 2nd child Luciana. I knew that I would not be able to do the tour. I felt that the timing was right. I loved my time with Madonna. I did 6 world tours with her and grew up a lot in that time. I grew to be an artist myself and really had to break free and put all of my energy into my own art as well as raising my children.

And what about going on tour with Madonna again?

I would love to work with Madonna again with the intention of raising funds for a charity like theLive Aid or Live Earth Concert
Read the full interview at Madonna New Era
London Madonna Celebrate Party
London fans, there's a Madonna Celebrate Party being held at The Shadow Lounge, 5 Brewer Street, London. Tuesday 20th November, 10pm till 3am.
The Party itself is to showcase 'Tranny Superstar' Madanni Trannie latest MDNA performance & Madonna Celebrate's unique nightlife club experience!
The line up includes, Madanni Trannie & legendary DJ's including Neil Prince aka Prince Nelly (British Soap Awards), DJ David Robson
(G-A-Y/Heaven) & Dejay Kurt Hoffman (Madonna Celebrate).
Greatest ass… Madonna or Lady Gaga?
Fashion Police's latest poll is wondering who has the best ass… Madonna or Lady Gaga?
Whose butt shot is more mesmerizing?
Gaga's. It took me five minutes just to click the button.
or
Madonna's. Can't…look…away…
Madonna currently has the lead with 58% and you can vote HERE!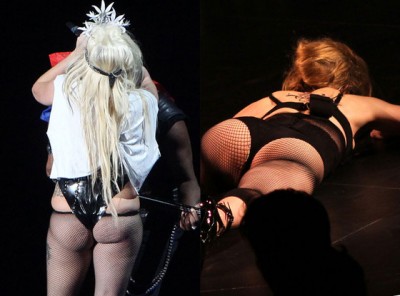 Madonna party in Miami
In celebration of two nights of sold out shows in Miami, Will Call is hosting two nights of everything Madonna on November 19th & 20th.
Including a special tribute by the King of Miami Pop: Robert Elias & his band, The Revenge!!

Special guest performances by some of Miami's biggest pop/rock divas:
Karina Iglesias
Lisa Abreu of Avenida Zero
Anna Palmerola
Raquel Borges of Roky Sofi
Liza Quin
Jackie Mendez

Smirnoff Vodka will be serving samples all night!
Special "Like A Virgin" Cocktail for just $8 all evening!!
Come in your best MADONNA costume and you could win a FREE bar tab!!
Bring your Madonna concert ticket stub for a COMPLIMENTARY Cocktail!
More info at www.willcallmiami.com

Madame X is available in Box Set, CD, Vinyl and Cassette!
Get your copy HERE!