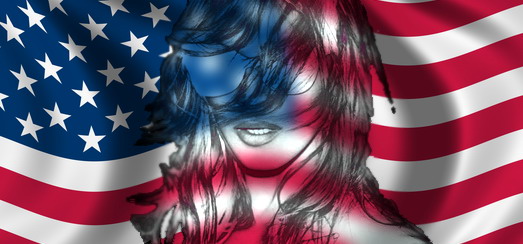 You took pictures, videos or just want to tell us about your MDNA Tour experience, do not hesitate to send us an email at [email protected]
—
FAN VIDEOS

FAN PICTURES

CREW PICTURES

REVIEWS

If you walked away from the Madonna spectacle Thursday at Time Warner Cable Arena with only the image of the 54-year-old pop icon's ultra-fit ass in your head, then you don't know jack about Madonna.
Sure, she flashed that ass. But nothing about the current MDNA Tour is wholesale gratuitous. Nothing is all that surprising, either, if you've kept up with news of Madonna's other stops on the tour, which kicked off in Tel Aviv this past May.
In one of several disturbing but exhilarating sequences, a hard and defeated-looking Madonna lay at the edge of a massive stage that extended halfway across the arena floor – the same place that two months ago saw chipper, smartly dressed Democratic delegates cheering the nomination of President Barack Obama. Clad in an all-black stripper's outfit, complete with thong and shiny stilettos, Madonna crawled and slithered about the floor in an ominous sendup of her notorious early performance of "Like a Virgin" at the 1984 MTV Video Music Awards. Taunting audience members gathered at the lip of the stage, slightly disheveled but revealing a still-firm bum and muscular arms and legs, she sang – slowly, menacingly, in a minor key and over somber orchestration – a radically reworked "Virgin."
Madonna was begging for money; she wanted cash, she said – dollars, big dollars. And she was getting it. As hundreds of bills showered the stage, she slithered about, completely decontextualizing her old "Material Girl" persona as she gathered up each one. "If you're going to look at the crack of my ass," she spat, "you better raise some cash."
The goal of the sequence – which came more than halfway into a two-hour show that ran from the dark violence of "Gang Bang" to the exuberance of her full-chorus treatment of "Like a Prayer" – was to raise money for the victims of Hurricane Sandy in New York City, the town that gave Madonna her start more than 30 years ago. But she wasn't going to just place donation buckets in the arena lobby. No, Madonna was going to do it Madonna's way – theatrically, provocatively, uncomfortably, in a scenario that was designed to polarize the audience.
And polarize, she did: Madonna's "Like a Virgin" sequence was one of about three that saw a few audience members get up from their seats and leave the arena. The first came early in the show, during the tour's much-talked-about bloody song sequence – "Girl Gone Wild," "Revolver" and "Gang Bang" – that evolved from a choreographed gunfight with men in a faux hotel room to soldiers in what appeared to be an Abu Ghraib torture setting. Another came during the singer's extended commentary in support of President Obama. That one got lots of cheers but also a palpable chorus of boo's.
MADONNA'S AUDIENCE in 2012 – fans mostly in their late 30s, 40s and 50s – may be an "oldies" crowd, but she's not yet prepared to be an "oldies" artist. Only a handful of songs – including "Virgin," a snippet of "Papa Don't Preach," "Express Yourself," "Vogue," and "Like a Prayer" – were household-name hits. And she reworked a number of those in ways that made them sound initially unfamiliar. The one bone she tossed her aging fans decked out in "Lucky Star"-era garb was a cheesy flash-back clip showing images from several of her video hits over the years.
But if you come to a Madonna show expecting just hits, you'll be as disappointed as a casual Bob Dylan fan who expects his concerts to include faithful versions of "Blowin' in the Wind" or "Mr. Tambourine Man." Madonna has continued to grow, not just as a musical performer but as a musical stage actor, deconstructionist and reconstructionist. Her MDNA Tour is not a concert – it's a theater event, complete with concepts and routines that range from well-thought-out to somewhat abstruse. The singer is as committed as ever to making statements and being provocative – that's her stock-in-trade, after all – and her non-hit material is every bit as adventurous and challenging as any of her hits. More so, in many cases.
Does Madonna use Auto-Tune? Yes. She uses it well. Does she lip-synch? Yes, of course she does. One couldn't possibly perform the huge, physically challenging routines she does with her parade of beautiful-people dancers without lip-synching. Does she hold a guitar, using it not so much as an instrument but as a prop to complete the concept of a specific piece? Yes. And if you are dogmatically opposed to Auto-Tune, lip-synching and musical instruments as props, you ought not be at a show that utilizes these effects.
NOT THAT Madonna failed to deliver anything to her hit-seeking fans in Charlotte. She dressed up in her Super Bowl cheerleader's outfit for "Express Yourself," as '60s-like pop art images of women in traditional and unconventional roles flashed on the giant screen; she struck all her memorable poses during "Vogue," offered a steamy and adventurous remixed version of "Justify My Love," and brought out a rainbow coalition of a chorus for "Like a Prayer."
In between all that, though, was tons of recent material that ranged from smoky acoustic ballads to heavy African percussion, from the synthesized power guitars of "Turn Up the Radio," from her latest album MDNA, to the Indian sitars and percussion in the raga-based "I'm a Sinner." The latter song was a particular highlight, as it found provocative Madge chanting even more giddily, perhaps, than ever during her first performance in the buckle of the Bible Belt: "I'm a sinner and I like it that way."
You either like it that way, too – or you don't. There's no in between.
Let's cut right to the chase, folks: Madonna still has a rear end that women half her age would donate a kidney for.
More than three-quarters of the way through her long-awaited Carolinas debut at Time Warner Cable Arena on Thursday night, she dropped trou, a close-up of her cheeks was simulcast onto two giant projection-video screens, and yep – the crowd got a glimpse of a November moon it won't soon forget.
Good ol' Madge. She's 54 years old now, but she's still lithe, still limber, still all about shock and awe.
The moon led to a slowed-down version of "Like a Virgin," which featured a striptease and a dominatrix-like order for fans to cough up cash, which she said would go to the Hurricane Sandy Relief Fund. (Dozens of bills in various denominations ended up on the stage. Someone even tossed Madonna his whole wallet.)
A couple songs earlier, the singer was brought a martini by a shirtless male waiter; she took a sip, then grabbed a napkin from him and proceeded to wipe her crotch with it.
A few songs before that, she championed democracy by coaxing fans to scream "(expletive) yeah!" at the top of their lungs. Many seemed to balk, prompting her to wonder aloud, "Do people in North Carolina say bad words?"
But perhaps the most shocking moments (or most awesome, depending on your level of depravity) came early in her set, when – during "Gang Bang," from her latest album – she faux-gunned down several male members of her cast. Each time one was "shot," blood splattered across a ginormous video-screen backdrop.
All this, of course, is classic Madonna. Her legend was built on provoking, and she continues to do it very well. The staging of her shows is still endlessly elaborate, production values still sky-high. She also continues to amaze with her physicality. Though she may have lost a half a step since her 20s and 30s, she still moves confidently, whether she's shucking or jiving, bumping or grinding, twisting or shouting.
Unfortunately, she does not continue to make memorable music, and therein lies a problem with her "MDNA" tour.
The two-hour set list leans heavily on the new album, and only sporadically dips back into a catalog that includes some of the biggest and most beloved pop songs of all time. But when it does, the sting of paying $200-plus per ticket goes away, the irritation of having to wait till 11 p.m. for her to show her face dissipates, and 45-year-old fans become 15 again.
This happened Thursday with "Express Yourself," when Madonna appeared twirling a baton and sporting a red and white majorette costume; it happened when she suited up in a cone bra and black dress pants for "Vogue"; and it happened in a very, very big way when she performed the night's penultimate number, "Like a Prayer."
As she and the choir belted, the arena pulsated. Suddenly, it was 1989 again. If you saw people who were not clapping their hands above their heads during this one, they were probably ushers or security guards (and I suspect a couple of them may have gotten caught up in the moment and broken ranks to sing along).
Basically, my feeling is: If you've got it, flaunt it. Her body is great, but so are her hits. I wish we'd heard a few more.
CHARLOTTE – Midway through her two-hour show at Time Warner Cable Arena Thursday night, Madonna dropped character to address the crowd as herself. She delivered a brief civics lecture (punctuated with expletives) about the importance of voting; and she declared that peace "starts with us treating one another as human beings."
Quite frankly, that would have been easier to take seriously if not for how the show started. Madonna came onstage with a veil, a crown and a gun. And three songs in, "Gang Bang" had an actual body count in which Madonna dispatched a half-dozen assailants, execution-style. Just to make sure you got it, the video screens lit up with blood spatters.
Girls just wanna have gun, I guess. Or maybe she was bucking for a part in Quentin Tarantino's upcoming "Kill Bill" sequel. But it was an ugly, disturbingly casual bit of violence that seemed over the top, even for her. What can you say about a Madonna show where the sexy bits were the least-controversial parts?
This was Madonna's first-ever show in the Carolinas, and it was less a concert than a Cirque du Soleil-style multi-media performance-art blowout. Tons of what the audience heard was on computer hard drives, but music really did seem like just another detail on her broad canvas.
She brought along a cast of dozens, elaborately choreographed, with enough special effects to stock the next "Star Wars" installment. From top to bottom, the attention to detail was impressive. Even the backup band had costume changes, despite the fact that the musicians were in the shadows at the back of the stage.
Madonna being the cultural flashpoint that she is, hellfire-and-damnation picketers were outside the arena pronouncing fiery curses on all who passed by to enter. Inside, there was a guy dressed like The Pope, and his was actually one of the more restrained outfits (yes, retro '80s fashion lives). Like a good diva, Madonna kept her public waiting until nearly 11 p.m.; and it didn't end until just before 1 a.m. But despite the arena setting, this ran on dance-club time.
The show opened on a hardcore note, with Madonna getting her gangsta on. Then there was an abrupt shift to playful, as Madonna reappeared as a brightly dressed drum major. That eventually yielded to sensual, in a minor-key sort of way, before concluding with quasi-mystical vibes.
Madonna's latest album "MDNA" figured prominently, with eight numbers in the 22-song set list. And some of her oldest, biggest hits got put through major changes, especially "Like a Virgin." In contrast to the perky 1984 original, this version was a subdued piano ballad. Madonna sang it like Marlene Dietrich, Germanic and mournful – wearing a bustier as the crowd showered her with wadded-up dollar bills (solicited for Hurricane Sandy relief, she said).
Nicki Minaj, Lil Wayne and M.I.A. all did their cameos via the video screens on various "MDNA" songs. But the pop star who seemed most on Madonna's mind was Lady Gaga, whose 2010 "Fame Monster" tour recalled some of Madonna's past extravaganzas. This show seemed like Lady M picking up the gauntlet. She threw in a bit of Gaga's "Born This Way" at the end of her own "Express Yourself"; and she even played (or at least posed with) guitar on a few songs, which may be a response to all the positive attention Gaga gets for her piano-playing.
As always, Madonna played fast and loose with religious imagery in ways sure to enrage evangelicals. The opening segment before Madonna entered had her backup dancers dressed as hooded monks performing rituals that may have been sacred or profane or both. Whatever it meant, it pushed buttons. More and more, that seems like its own end for her.
But being Madonna means never having to say you're sorry.
Thanks to everyone who shared their material!

Madame X is available in Box Set, CD, Vinyl and Cassette!
Get your copy HERE!