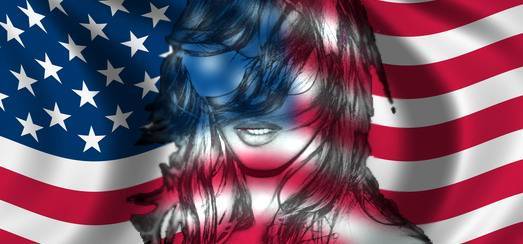 You took pictures, videos or just want to tell us about your MDNA Tour experience, do not hesitate to send us an email at [email protected]
—
FAN VIDEOS

FAN PICTURES

CREW PICTURES

REVIEWS

The relationship between Madonna and Michigan has often seemed vaguely uneasy: long stretches without tour dates, Midwestern accents discarded for British ones, a lingering sense of abandonment.
But Thursday night at Joe Louis Arena, the Rochester Hills-bred superstar summoned ample hometown sizzle in the latest stop on her MDNA Tour, for a capacity crowd that appeared to number about 14,000. (Show officials declined to release an attendance figure.)
"It's no secret that I'm ecstatically happy to be here," she said midway through the night, addressing a crowd largely made up of longtime, middle-aged fans with a healthy sprinkling of younger pop lovers in their midst.
At 54, the impressively fit Madonna was making her first-ever visit to the Joe — and her first to Detroit since a mammoth Ford Field show four years ago this month.
While the venue was downscaled this time, the pageantry certainly wasn't: On a sleek stage with mammoth video screens as backdrop, the two-hour show came with the kind of arty, Cirque-style flair that has graced Madonna's tours for more than a decade now.
For concertgoers unfamiliar with — or unfavorable to — her latest material, the show may have felt like a long slog early on. Newer songs, including several from this year's "MDNA" album, made up the bulk of the show's edgy opening stretch. When the house was lighted during "Turn Up the Radio" to prompt fan participation, it was clear that most couldn't sing along.
But anyone expecting a greatest-hits revue hasn't been paying attention. It's been years since Madonna stocked a set with front-to-back hits, and even when she did tap the classics Thursday, it was mostly to give them a musical recasting.
So Madonna spent her night in Detroit doing what she's always done: pushing boundaries (the theatrical gunplay of "Bang Bang"), toying with sacred imagery (the monks and cathedral set of opener "Girl Gone Wild") and delivering an array of dances, visuals and scenes that were as dynamic as they were meticulously disciplined.
Five months in, it's clear that the MDNA Tour is a finely tuned machine (although fans disgruntled by the 10:45 p.m. start — nearly three hours after the time emblazoned on their tickets — might have a quibble with that). Flanked by band members in each corner of the stage, Madonna and her cast of dancers walked tightropes ("Hung Up"), donned tails and top hats ("Human Nature") and served up supersized choreography ("Vogue").
The bright majorette lines and dangling drummers of "Express Yourself" and "Give Me All Your Luvin'" were about the closest the night came to playing it straight. The once-vivacious "Open Your Heart" was given a rustic hue with help from the Basque trio Kalakan; "Like a Virgin," with piano accompaniment, became a shuddering dirge in 3/4 time, performed by a half-naked Madonna who had just strip-teased onstage.
She found herself in a house divided when she broached the topic of Tuesday's presidential contest: Several rounds of booing accompanied the cheers when she spoke of her delight at the reelection of Barack Obama.
All was seemingly forgiven, though, as Madonna moved into the show's closing stretch, providing musical charms, unflagging energy — and a vivid reminder how the Michigan girl became the world's pop queen.

DETROIT — A Madonna show is usually a pretty reliable party.
Bring her back to her home town and it's even moreso.
And have it the just after a presidential election that her candidate won and, in the Michigan native's own words, it's time to celebrate.
The Bay City-born Rochester Adams High School grad told the near-capacity crowd at Joe Louis Arena on Thursday night, Nov. 8, that she was "ecstatically happy to be here" — and not just because it was a homecoming. An outspoken supporter of President Barack Obama throughout this year's campaign, she exulted in his victory during the show — a characteristically theatrical song, dance and visual spectacle — telling the crowd "Let's embrace him. Let's be happy." And Madonna had something to say to those who didn't feel the same way — and let it be known with clearly audible boos.
"What's so great about the United States of America is we live in a democracy," she admonished. "You can boo all you want, but…I've been around the world, and there are a lot of countries out there fighting for that right. Whether you got who you want or not in the White House, at least you had the privilege of voting. That's what makes the United States of America great. We can choose…Don't be haters."
She also noted that her father, Tony Ciccone, was in the arena; "We don't have the same political opinions and we still love each other."
Nevertheless, the two-hour show was mostly a love fest between Madonna and her fans — who hung in despite a late start time (10:45 p.m.) that was unconscionable for anyone not named Axl Rose. The latest stop on her worldwide MDNA Tour showed that nearly 30 years after she first titillated pop culture Madonna still has the capacity to provoke in the most entertaining fashion, with a carefully paced, opulently staged and intricately choreographed series of production numbers, most of which showcased Madonna's 24 dancers — including son Rocco Ritchie, who did breakdanced during "Open Your Heart."
The show began in "church," with Gregorian chants and confession rituals blasting over the P.A. while dancers dressed as monks prepared for Madonna's arrival. After a thumping "Girl Gone Wild" that included snippets of "Material Girl" and "Give It 2 Me," Madonna pulled out the guns — literally — for "Revolver" and "Gang Bang;" the latter, with a blood-splattering body count that would make Tony Soprano proud has been causing worldwide controversy but was actually one of the show's less remarkable moments, dragging on well after Madonna made her point. A stripped-down and slowed-down "Papa Don't Preach" was also a speed bump, but "Hung Up," with Madonna and her dancers nimbly slacklining, was a dazzling, athletic exercise.
The first real high point was "Express Yourself," a marching-band-on-steroids exposition with a baton-toting Madonna leading a huge ensemble that included drummers hanging from the ceiling — and slyly slipped in a bit of Lady Gaga's "Born This Way," which Madonna has widely criticized as a lift of her song. "Give Me All Your Luvin'," which followed, was another martial-rhythmed delight, and the center of the show also stayed strong on the musical tip with a trio of musicians from Afghanistan's Kalakan village bringing a fresh, central Asian flavor to a rhythmic "Open Your Heart" and "Masterpiece," which included video footage from "W.E." — the Madonna-directed film she wrote it for — and which she dedicated "to all my fans in Michigan because this place made me who I am, a hard workin' girl."
"Human Nature" featured Madonna dancing around a half-dozen moving mirrors, while "Like a Virgin" and "Love Spent" found her stripping down to her lingerie on the point of the stage that jutted into the middle of the Joe Louis floor, encouraging fans to throw money just like they would for any stripper — except in Madonna's case it was going to be donated to superstorm Sandy relief. An exuberant "Like a Prayer" put the whole company in choir robes, while the show-closing "Celebration," with the dance troupe playing like DJs, was another Obama moment with everyone sporting special Election Day T-shirts from Madonna's show that night in Pittsburgh.
Madonna did, by the way, declare it was great to be home and predicted that "Detroit is going to come back — I feel it in my bones," which will certainly curry favor for the next time she chooses to make another trip home.
DETROIT, MI – Detroit's Joe Louis Arena was the site Thursday of Madonna's homecoming, one that delivered an incredibly choreographed show of more than two hours that featured a 21-song set list and plenty of envelope-pushing theatrics.
Fans took to Twitter before, during and after the performance to give their take on an epic night that could help end up making the MDNA Tour one of the most successful in entertainment history.
Madonna Louise Ciccone, 54, was born in Bay City and grew up mostly in Pontiac and Rochester Hills, but didn't hesitate to show some love for Detroit on a night that saw her do everything from shoot fake guns to perform a striptease that raised money for hurricane victims.
Yeah, you simply had to be there to fully grasp it.
"This place made me who I am – a hard working girl," she told the crowd. "Detroit is making a comeback, I can feel it in my bones.
"We're making a comeback mother(bleepers), so everybody better watch out."
Based on the reaction from a crowd of mostly middle-aged adults, they appeared to hang on her every word.
There were, however, a few boos when Madonna went on a pro-Obama political rant.
The only other complaints I heard after the show: she didn't perform enough of her older songs and she didn't take the stage until well after 10:30 p.m.
I put together a rundown of the show's set list and found a video shot by a fan of a controversial gun-toting performance she gave at The Joe.
Despite some not-so-relevant newer music, it was hard not to respect the effort she gave on stage.
And it's hard to believe this woman is just eight years away from being considered a senior citizen.
She showed plenty of energy and never appeared out of breath during a physically demanding display of some of the most detailed dance routines and stage transformations that will likely ever grace a Detroit stage.
"It's no secret that I'm ecstatically happy to be here," she screamed.
It certainly showed.
Thanks to everyone who shared their material!

Madame X is available in Box Set, CD, Vinyl and Cassette!
Get your copy HERE!