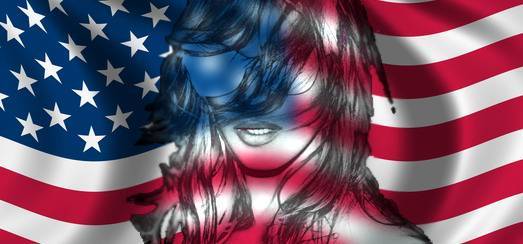 You took pictures, videos or just want to tell us about your MDNA Tour experience, do not hesitate to send us an email at [email protected]
—
FAN VIDEOS

FAN PICTURES

CREW PICTURES

REVIEWS

Madonna is considered a living legend, a cultural icon and one of the best performers of her time. She is one of the most influential artists in the history of American music, and last night at the Scottrade Center we found out why: hard work and natural charisma.
If we are to believe any of the personality flaws that we've been fed about her character, she needs and wants to be the center of attention at all times. This quality may be the most distinctive trait of a pop star, and Madonna is inarguably the biggest pop star in the world. The death of Michael Jackson left no doubt as to who holds the crown. Major stadium stars like Bruce Springsteen and Prince might be worthy competition, but Madonna is the queen.
This is especially interesting considering that Madonna is a chameleon of both style and culture. There was '80s punky Madonna. Religious Madonna. Controversial Madonna. BDSM Madonna. New-age Madonna. Evita Madonna. Raver Madonna. And on and on. All of these Madonnas are all there and they're all beloved, but what's interesting is how she translates and squeezes all of these personas into her stage show. A huge production including a giant stage, huge screens, flashing lights, lasers, scores of backup dancers, video interludes and a band does not distract from or in any way minimize her powerful charisma.
Opening act Paul Oakenfold was a fairly decent selection to warm up the crowd. He played gently electrified versions of the Killers' "Mr. Brightside," Rolling Stones' "Satisfaction," Eurythmics' "Sweet Dreams," Red Hot Chili Peppers' "Otherside" and no less than three Rihanna songs. Basically, it was uninspiring, but it worked. It sounded like the ignorable sub-par electro played at any club on the weekend.
At this point, Oakenfold is more of an EDM elder than an active, groundbreaking member of the culture, but he still threw in a bit of DJ Darude's "Sandstorm" for the clubbers in attendance. Like most popular DJs at larger events, he didn't seem to be doing much of anything up there behind his massive LED console. There was a camera above him the whole time, but, tellingly, the only time it showed his otherwise-hidden hands was at the very end when he slid the volume controls down.
A Madonna concert is more than just music, it's the live presentation of her art, and her art is her self. There is just no easy way to accurately present all of her many looks, phases and musical explorations into one hour-and-a-half-long set.
She tackles this dilemma by breaking up the show into a few different sections, all of which present different moods, attitudes, types of music and, honey, costumes. She is now three decades into an inconceivably huge international music career, and it would be impossible (and exhausting) for her to play all of the songs that her fans would like to hear.
There is a difficulty that needs to be addressed when attempting to compartmentalize such a long, diverse list of options. This problem was solved through referencing other hit songs during the performance. For example, "Hung Up" contained sprinklings of both "Papa Don't Preach" and "Live to Tell." And during "Express Yourself," Miss Madge even took a well-earned swipe at Lady Gaga by seamlessly sliding a few lines of Gaga's ripoff hit, "Born This Way" into the middle of the song.
Never one to hint at a topic or embrace subtlety, Madonna takes the direct approach in life and in concert. She's a very literal performer, actually walking an onstage tightrope to illustrate a tense emotion, grabbing her own lady bits when singing about sex, crawling on the floor to mime distress and doing a convincing acting job in a few storytelling scenarios. (Especially during the performance of "Love Spent," a stand-out track on her new MDNA album.)
Under Madonna's lights, everything is fluid. The stage floor morphs into a raised platform, dancers flow into a human staircase and the lady of the night changes both her outfit, hair and mood with ease. She began the evening as some sort of dark-sided Illuminati cult leader before changing into a violent Bond girl, a woman seeking religious guidance, the leader of a marching band, a star of Andy Warhol's Factory scene, a Maharishi Mahesh Yogi-following sitar-lover, a cutesy party hostess and then some sort of future disco druid from outer space, with a little dominatrix vibe spiking here and there.
If she has any constant, it's that she's always changing. This is true of all of her explorations, but Madonna still has quite a few signature scenes and looks. But because she's been around for so long, everything about her is familiar. From her distinctive eyebrows to the sharp peaks on her top lip to her well-muscled thighs to her dancing style and mannerisms, we feel like we might already know it all, but then she still finds ways to make both the songs and her looks feel fresh. It's all still very Madonna, but she always mixes up her style. She keeps older songs interesting by performing them in new ways, like when she sang a slowed down, nearly solo macabre version of "Like a Virgin."
Even with all of this thought and effort and professionalism, a few spots did drag on a bit. "Human Nature" needed more hip-hop sound effects (like on the album version), and "Masterpiece" was by far the lowest energy point of the night. Still, any tiny missteps were more than made up for by the time the show ended. "Like a Prayer" alone was worth any exorbitant ticket price. All of her dancers were out on the stage on a riser-like structure, dressed in robes and swaying and clapping like a gospel choir, with Lady Madonna as the preacher. Can I get an amen?
Critic's Notebook:
CROWD: There seemed to be a bunch of older ladies having sort-of Moms' Night Out. There were also craptons of ladies dressed as various Madonna eras, with '80s crinoline skirts proving especially popular. Lots and lots of left-over Halloween costumes.
FAMILY: Madonna's son, Rocco, acted as a junior backup dancer, joining her onstage for a few songs and even busting out his own break-dance solo.
PROBLEM: During "I'm a Sinner," both Madonna's earpiece and microphone were giving her issues. She stopped the song and waited for replacements before starting the song over, but not before asking forgiveness from the audience and evoking sympathy from those in attendance when she playfully grumbled, "This is my worst nightmare."
HOTNESS: Taking into consideration the fact that Madonna is a woman who has partially built her career on her body and her sexuality, I don't think it's out of line to mention that she looked amazing. She's prettier and somehow more charming in the flesh, and her tight, midriff-bearing costumes left no doubt that her body is still bangin'. Yowza. But it's insane to watch her and realize that she is a real person. She is so small when you see her in person, it's hard to wrap your head around the fact that this one tiny person has been so influential.
DIVA: When Madonna spied a few small partial sections of fans sitting in their seats during her show, she called them out. She wanted everybody to get up and dance and nicely (but firmly) shamed them until they complied. ("You are not allowed to sit in the motherfucking chair.")
Finally, after 29 long, agonizing years pop icon Madonna performed a concert in St. Louis, Missouri. Well, only 27 if you count from her first National or World tour in 1985. Either way, the bottom line is that St. Louis has been hungry for some Madonna. On Thursday night, the wait was over as the most successful female performer in music history played to a packed Scottrade Center and amazed many who witnessed the spectacle firsthand.
Madonna recognized the long wait for fans to see her in St Louis by declaring "It's so good to be here, finally. I crawled my way to St. Louis."
he Pop icon has been a controversial figure since she burst onto the national scene in the early 1980's and this tour has heard from its share of critics who lambast the Queen of Pop for anything from graphic imagery to depiction of violence to political stances. It seems what they fail to get is the entire imagery and the story it creates from it.
To be sure, she held nothing back in her first visit here. Starting off with a scene in a giant temple, replete with monks chanting and ringing bells, Madonna burst out of a floating confessional, gun in hand for "Girl Gone Wild". After a tease of "Material Girl" was thrown in the crowd thought it would get a treat of a classic Madonna hit, with no such luck.
Madonna was not there to regurgitate her old hits. She had a purpose, and that was a visual story telling that encompassed both sight and sound. Drawing upon emotion as a catalyst, "Gang Bang" started off simple enough with Madonna resting in a mockup of a cheap motel. Right away, it became apparent her character was thinking of vengeful murder.
One by one different assassins would try to kill her but were thwarted by her and every time she shot one images of blood would splatter all over the giant screens which adorned the back of the stage. It was very visual and graphic, but that was the point for Madonna. She goes all out to tell a story, and utilized the entire stage in doing so.
Massive in size and complete with moving parts the stage had a life of its own. Trap doors were placed at various locations in the stage, which jutted out like a diamond all the way to where center ice would be, surrounding a pit called the "Golden Triangle" for elite ticket holders.
Throughout the night dancers and Madonna would go in and out of the doors usually via hydraulic lift. The lifts made other portions of the stage rise above the stage level in multiple places, changing the shape and structure of the stage in a way that should be the basis of the next generation stage presentation. So many possibilities exist with this multi-dimensional stage setup. Each of the risers has a video screen attached under it so that different visual specters could be realized for nearly any situation, from giant pillars in a church, to lounge walls, to a moving train.
It bordered on a sensory overload of sight and sound. It was like seeing a Broadway play only better, with fan interaction great music and a light system that was only missing pyro.
Vocally, Madonna was spot on, her voice as strong as ever. She easily tore through song after song, while constantly moving around the stage, with the energy and stamina of someone half her age. It was truly remarkable and a triumph for the ageless wonder who is in the best shape of her life.
The pace of the show was solid, even during her more than 10 wardrobe changes where a video was displayed with a group of her dancers were onstage the shows pace never wavered. The only hiccup occurred near the end when during the early stages of "I'm a Sinner" Madonna stopped the show because she couldn't hear herself in her monitor, hearing instead screams. She apologized to her fans asking that they be patient as they fell victim to "the mercy of technology" and offered to restart the song.
The crowd didn't seem to mind, instead of gave them a glimpse of the Madonna they so adored: the perfectionist who strove to deliver the best show she could for her fans. It was a lighthearted moment that also proved that Madonna is not a robot and gave the fans something they can take as their own. She apologized multiple times and the crowd responded in kind.
Her ability to tell a story so complete visually that fit so well with the audio was amazing at the very least.
To say that attending a Madonna concert was like a religious experience for many could not be underscored enough, and was highlighted during "Like a Prayer".
Seeing this tour is not about seeing an artist just for her to regurgitate her hits, but for the artist to paint a picture, tell a story and give an experience like no other artist can.
This easily was one of the top shows of the year. No matter what you think of her, there is no denying that fact that she can put on an amazing production that truly entertains quite like no one else can.
Thanks to everyone who shared their material!

Madame X is available in Box Set, CD, Vinyl and Cassette!
Get your copy HERE!