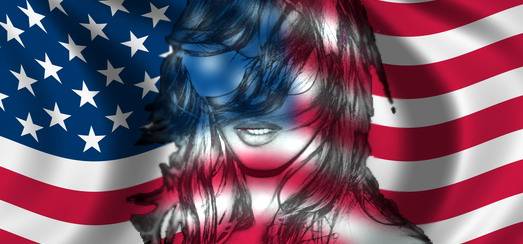 You took pictures, videos or just want to tell us about your MDNA Tour experience, do not hesitate to send us an email at [email protected]
—
Madonnarama reader Jonathan shares his MDNA Tour experience in Dallas with us..
I was supposed to go to the Saturday show that was canceled. So instead I got cheap seats to the Sunday show.

I got a CHEAP SEAT which turned out to be the most AWESOME seat of all time! I was behind the stage, which gave me a great view of the stage from close up, the entire audience, and BEST OF ALL – everything happening backstage. I got to see the dancers and MADONNA scurrying around from one number to the next. And I got to see when Madonna would step off-stage for a pit-stop with her GLAM SQUAD.

And I got to see Madonna when she came out minutes prior to the show starting. She rode backstage on a bike, jumped off and ran underneath the stage. How cool is that?

And I also go to see how hard the crew works backstage throughout the entire show. That show is a MONSTER.

My seat was a theater geek/Madonna freak's dream location.

All that for $66.00.
FAN VIDEOS

FAN PICTURES

CREW PICTURES

REVIEWS

Madonna sandwiched her two-hour concert performance Sunday night at American Airlines Center with sharply contrasting religious images. The show began with a processional of monks wearing blood-red robes and intoning ominous Gregorian chants. Her male dancers were disguised as bat-like creatures. The mood was somber, foreboding.
The Material Girl then proceeded to take us through a song cycle that examined sex, liberation, sin, empowerment, love, addiction, rebellion and finally redemption. She did it all in classic Madonna style – controversial and eye-popping.
Controversy is part of her appeal, and she courted it by using toy guns during the frenetic numbers "Revolver" and "Gang Bang." Those guns got her a chilly reception from the recent audience in Denver, a city still healing from the movie theater shootings. Her aim was men in masks, and she took particular pleasure in splattering their blood across the video screens. It was all perfectly staged, and it had a clear message: Madonna will not be hindered.
The sold-out gig, part of Madonna's "The MDNA Tour" named after her current album, started at 10:45 p.m. long after an opening stint by Italian DJ Benny Benassi. It also put her onstage after cancelling Saturday night's AAC concert due to severe laryngitis. She apologized for the delay: "I'm not the kind of person that quits," she said. "Thank you for your understanding. I'm going to sing my heart out tonight."
That she did. It's as if she was trying to prove herself to the naysayers who assumed she would just lip-synch her way through the performance. If she did any lip-synching, it was minimal. Every time Madonna had a microphone in her hand, she was really singing.
The further the concert progressed, the looser she got. She turned political, plugging her chosen candidate President Barack Obama but mostly urging fans to go out and vote. She couldn't help herself, though, and later revealed to us the letters "OBMA" painted on her lower back.
While the set list was heavily influenced by the MDNA material, the crowd reaction was clearly loudest when she sang the pop classics – a spirited "Express Yourself," a percussive "Open Your Heart" featuring Basque trio Kalakan, a seductive, stripped-down waltz rendition of "Like a Virgin" and a delicious "Vogue" production number filled with cross-dressing dancers.
Photos: From Material Girl to Queen of Pop, Madonna through the years
Highlights from MDNA included the lovely ballad "Masterpiece" and the one-two throbbing punch of "I'm Addicted" and "I'm a Sinner." The latter of which segued into a jubilant "Like a Prayer" complete with choir and Madonna in full-on church mode. The audience sang along, clapped, found themselves caught up in the gospel revival.
By then the message was crystal: Madonna prefers to nourish her soul with the uplifting joyful noise of voices in unison.
Thanks to everyone who shared their material!

Madame X is available in Box Set, CD, Vinyl and Cassette!
Get your copy HERE!