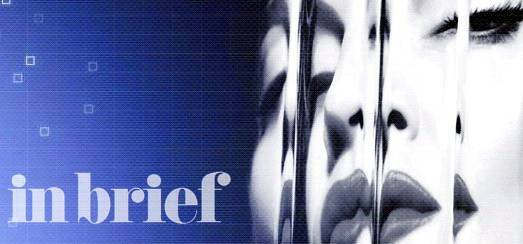 Renault and W.E.
For the ad campaign of their latest Clio IV model, Renault used the two songs Abdication and Brooklyn Faces of Madonna's latest movie W.E. composed by the incredible Abel Korzeniowski.
Have a look…
Madonna dedicates "Like a Virgin" to Amanda Todd
Madonna dedicated her MDNA Tour concert last night in Phoenix to Amanda Todd, a 15-year old girl from British Columbia who committed suicide attributed to bullying.
Madonna also said: "That's what I call terrorism. Yes, terrorism exists, but this is worst."
Big thanks to Johnny R.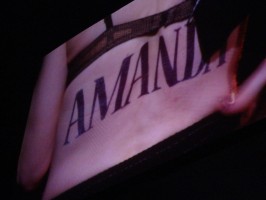 "A League of Their Own" on Blu-Ray
Happy 20th Anniversary to the "A League Of Their Own" movie! A Blu-Ray edition of it is now available from Amazon. Make sure to order your copy now!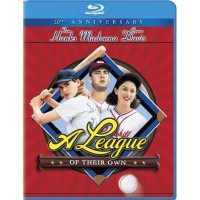 Win Golden Triangle tickets for the MDNA Tour with Vita Coco Coconut
Madonna and Vita Coco Coconut Water are giving 2 lucky fans a chance to win Golden Triangle tickets in every remaining city of the MDNA North American Tour! Enter now!
Truth or Dare by Madonna Naked
Madonna will launch Truth or Dare by Madonna Naked, a new fragrance for women, in December. Truth or Dare Naked is a flanker to her debut fragrance, Truth or Dare, and was developed by the same perfumer, Stephen Nilsen.
Truth or Dare by Madonna Naked is a provocative and sexy scent that reveals Madonna's sensual inner qualities. Blending a sense of richness and flirty femininity, the fragrance is playful yet confident. A bold combination of creamy woodiness is paired with addictive vanilla nuances and sparkling florals for a scent that is immediately captivating.

Truth or Dare Naked is a woody floral; notes include honeysuckle, peach blossom, neroli, vanilla orchid, cocoa flower, lily of the valley, cedar, benzoin, oud accord and sandalwood.

Truth or Dare by Madonna Naked will be available in 50 and 75 ml Eau de Parfum.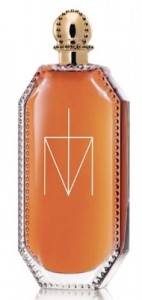 Billboard Brasil
Lady Gaga & Madonna are featured on the latest Billboard Brasil cover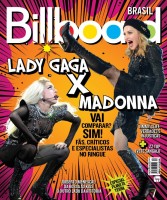 Madonna at The Ellen DeGeneres Show
First pictures of Madonna at The Ellen DeGeneres Show!
Thanks AmbitionMadonna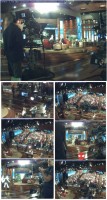 Belgian Knack goes Madonna
Here is an article 30 years of Madonna – things you almost didn't hear!! from Belgian magazine Knack regrouping some lesser-known Madonna tracks.
Thanks Dik
Darren Criss thrilled to be covering "Dress You up"
Darren Criss who covered Madonna's "Dress You up" for Fashion's Night Out recently talked with Billboard…
Billboard: How did you react when you found out you'd be covering Madonna's "Dress You Up" for FNO?
Darren Criss: I was thrilled. We did the David Bowie cover last year with all the "Glee" kids, I knew this song a little more than I did "Fashion," so that was cool. I was kind of shocked. I enjoy fashion a lot and I'm very happy to be a part of the stuff that the fashion gods are letting me be a part of. I was like, "I hope I don't mess it up, I hope Madonna thinks its cool if she ever hears it."
The MDNA Tour & Sean Penn
It seems Sean Penn attended Madonna's MDNA Tour concert at Staples Center in Los Angeles.
David Furnish on Madonna
Elton John's husband suddenly seems to love Madonna, after bashing her more than once the last couple of months.
He told TMZ a few days ago when leaving Abbey in West Hollywood…
I think she's a great artist … she's an inspiration to all of us.
Seriously … I love her.
Madonna at Madame Tussauds in Las Vegas
New MDNA Tour Pussy Riot t-shirt
Order HERE!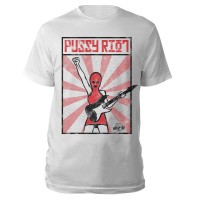 Lola's Latest: The Joys of Folding Underwear
Aloha to all, I trust your summers were spent well and you got nothing very productive done because that's usually how I spend mine. If you're someone who leaves summer reading to the last week of summer you know what I'm talking about. Actually this summer I was SURPRISINGLY productive. So, I thought I would tell you all about the joys of folding underwear. As you probably know this woman I like to call my mother went on tour for her MDNA album. As a summer job I decided to work in the wardrobe department. All of my friends were getting summer jobs and I wanted one too. Mine was a little unconventional but still a great experience and a lot of fun. Being in the wardrobe department meant me and a few other girls dressed the dancers during the show when they had quick changes. Thirty seconds to totally dress a sweaty dancer can be insane and provoke mucho anxiety. Doing this night after night was pretty cray, but I loved every minute of it!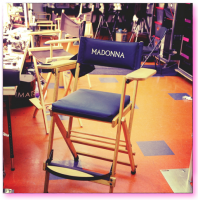 Besides being able to travel the world and visiting all these amazing countries (my favorites were Amsterdam, Copenhagen and Turkey) it's really a great experience to be able to work on a large production, traveling around like a family, setting up for an amazing show and all having the same purpose. I developed really good relationships with a number of people, not just in wardrobe but in other departments too. Dancers, singers, sound crew, catering, etc. To be able to be a part of such an inspiring production was one of my best summers so far.
Besides summer coming and leaving faster than you can say ohmygoditsaflyingpigwithgreenfeetandnobutthole, the school year has officially started for those you who are still students. When I get ready for school in the moring I move at a slothlike pace and music gets me slightly more motivated.
Here are a few fave songs that I would recommend:
-Lana Del Rey; National Anthem
-Yeah Yeah Yeah; Heads will roll ( A-Track Remix)
-Slightly Stoopid; Closer to the sun
-Skrillex; Kyoto
-Peaches; Mommy Complex
-Neon Indian; Hex Girlfriend
-Grimes; Oblivion
-Fiona Apple; Criminal
-Friends; Friend Crush.
Okee so those are a few of my idontwanttogotoschoolbutiwillforcemyselfto
sounds. As for back to school clothes – my go-to article of clothing has been American Apparel's circle scarf. It's so versatile – there are tons of ways you can wear it.
Hope all of you guys had and are having a great start to your school year always remember to choose hugs not drugs because THAT'S always been MY moto.
Stay in school bitches and make sure you are getting proper nutrients all day urrday.
PEACE!
Lola.xo

Madame X is available in Box Set, CD, Vinyl and Cassette!
Get your copy HERE!