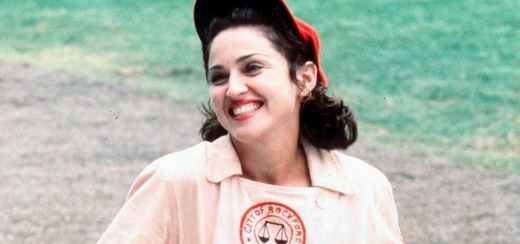 Director Penny Marshall teamed Madonna and Rosie O'donnell up on the set of baseball movie "A League Of Their Own" because she thought the pop star could help keep the actress trim and in shape.
Madonna and O'Donnell became best friends while making the 1992 film and they have their director to thank – because Marshall figured Ro and Mo, as she called them, would be a good influence on each other.
The filmmaker recalls…
I said, 'Mo, you keep food out of Rosie's mouth and Rosie, you teach her how to play ball'.
Marshall also told Madonna to relax her work-out regime on set – because she was too ripped.
She adds…
She was in great shape and she came with a trainer and I said, 'You've gotta stop; your arms shouldn't be this cut in 1943… They (women) didn't work out that much.

Madame X is available in Box Set, CD, Vinyl and Cassette!
Get your copy HERE!