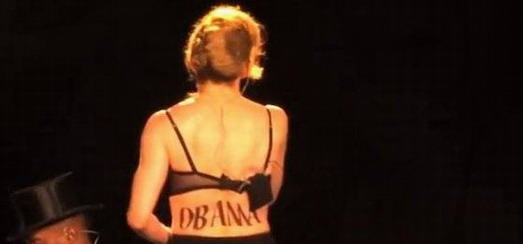 Madonna caused quite a stir on Monday night in Washington D.C. when she called President Barack Obama a "black Muslim" while urging fans to vote for him in November.
Y'all better vote for f–king Obama, OK? For better or for worse, all right? We have a black Muslim in the White House. Now that's some amazing s–t. It means there is hope in this country. And Obama is fighting for gay rights, so support the man, goddamnit.
Obama is, of course, Christian, not Muslim. On Tuesday, Madonna clarified her statements through a representative.
I was being ironic on stage. Yes, I know Obama is not a Muslim — though I know that plenty of people in this country think he is. And what if he were? The point I was making is that a good man is a good man, no matter who he prays to. I don't care what religion Obama is — nor should anyone else in America.

Madame X is available in Box Set, CD, Vinyl and Cassette!
Get your copy HERE!