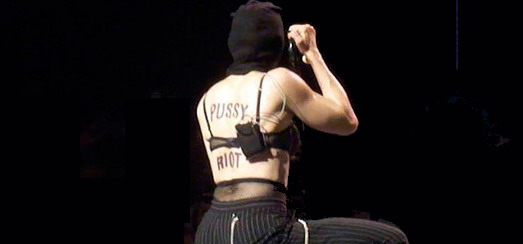 Three members of Pussy Riot have been sentenced to two years in prison after a Russian court found them guilty of "hooliganism" in connection with a February "punk prayer" protest they staged against Russian President Vladimir Putin in a Moscow cathedral, Reuters reports.
Madonna posted a message on her Facebook page concerning…
I protest the conviction and sentencing of Pussy Riot to a penal colony for two years for a 40 second performance extolling their political opinions. Even if one disagrees with the location or how they chose to express themselves, the sentence is too harsh and in fact is inhumane. I call on all those who love freedom to condemn this unjust punishment. I urge artists around the world to speak up in protest against this travesty. They've spent enough time in jail. I call on ALL of Russia to let Pussy Riot go free.

Madame X is available in Box Set, CD, Vinyl and Cassette!
Get your copy HERE!