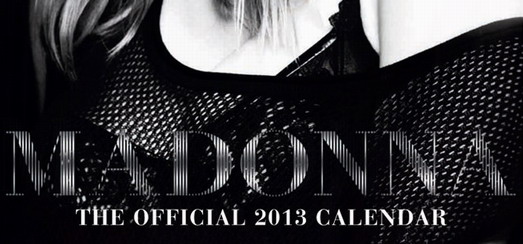 Both the US and European versions of Madonna's 2013 calendar have just been added to the official online store. Each version features a different cover artwork and includes some stunning MDNA photographs. Make sure to order your copy now!
European Version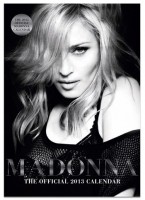 US Version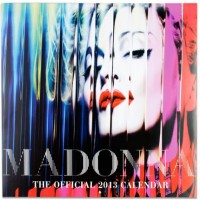 To celebrate this release and the MDNA era, Madonna's official website has also launched a contest for all ICON members (Classic, Live Pass and Legacy)!
For a chance to win one of the 20 copies, just fill in the below form and e-mail it to [email protected] before 11:59pm PST on August 12, 2012, using "2013 CALENDAR CONTEST" as your e-mail's subject line:

– ICON USERNAME (login name):
– FULL NAME:
– GUEST NAME:
– PHONE NUMBER:
– COMPARE ANY MDNA SONG TO A MONTH OF THE YEAR IN 20 WORDS OR LESS:
– DESIRED VERSION OF THE CALENDAR (UK OR EUROPE):

We will review all of the submitted entries and 20 (twenty) of the most creative ones will be mailed a copy of the edition they picked while entering the contest.

Before you enter, please review the following rules:

– This giveaway is open to Classic, Live Pass and Legacy members of Icon.
– One entry per member please. Multiple entries received from the same member/person will be disqualified.
– This is an Internet offer only. All entries must be submitted via email to [email protected]
– Finalists will be notified by e-mail and will be asked to redeem their prize. Confirmed finalists will be deemed "Winners". If confirmation is received after the date specified in the notification e-mail, Icon reserves the right to disqualify the finalist entry and select a new finalist at random.

Good luck to you!

Madame X is available in Box Set, CD, Vinyl and Cassette!
Get your copy HERE!