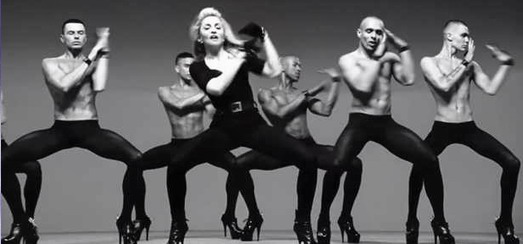 The New York Times wrote an article on Kazaky, the male dance-pop act from Ukraine who danced in high heels in Madonna's video "Girl Gone Wild".
According to the article, Oscar-nominated costume designer Arianne Phillips had to create custom high heels hacked down from "hooker boots" for each member of the band, because she was unable to find shoes in their sizes by the deadline.
Artur Gaspar, one of the members, said…
By the end of the day on set, our feet were bleeding and we had blisters. But if Madonna can repeat the dancing for the 50th time, why can't we?
Madonna wrote in an-email…
It was great fun working with Kazaky. They were not starstruck at all. They went straight to work when they arrived and they were extremely professional. They took their job very seriously and they were very humble.
Thanks Adam

Madame X is available in Box Set, CD, Vinyl and Cassette!
Get your copy HERE!