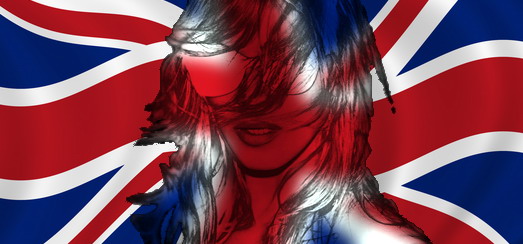 You took pictures, videos or just want to tell us about your MDNA Tour experience, do not hesitate to send us an email at [email protected]
—
Madonnarama reader Stephen shares:
– Madonna was in great form and the show did not start until 9pm15.

– Madonna mentioned the time restrictions again at the Edinburgh show, but was less chatty than usual.

– The hotel scene was back during "Gang Bang".

– Madonna didn't sing "Like a Virgin" and "I'm Addicted" at tonight's @MDNA concert in Edinburgh. I'm presuming rain. It could have been the curfew, but when Madonna started to strip it was raining then next song was "I'm a Sinner".

– There was also no slacklining during the "Nobody Knows me" interlude.
FAN VIDEOS

FAN PICTURES

CREW PICTURES

REVIEWS

Hey
I was at the show from when the gates opened and immediately went into the stadium. Madonna was sound checking straight away. I thought she would be out for 10 mins going through one song. I was wrong she practised express yourself, give me all your luvin, I'm a sinner, celebration and turn up the radio in full!!!! This included all the graphic effects. She was really happy and shouted so in the mood to rock Scotland. She then spoke to the 5pm crowd about the curfew and she might have to cut short. She then said I'm doing so much now because there threatening to pull the plug on tonight's show at curfew. She then for that reason performed I'm addicted. I was seriously amazed. Half the concert before the support act!!! I wasn't to happy only due to the amount she performed. Ruined some of the surprises for later.
Needless to say even though in the end she didn't perform I'm addicted or like a virgin in the main show she still seriously kicked ass!!! For those who say she was rude and showed no interest in the fans. That's not true. She actually apologised to the crowd halfway through and said she doesn't take are support for granted and sorry she isn't speaking much because she's been told y officials to run through the show quickly as possible.
What was crap??????
Simply the crowd they were truly awful. This was my third Madonna concert and I was seriously surprised. They didn't show any real excitement on the west wing. All sat down. The east wing was up dancing all night along with the golden circle. The general admission was half empty!!!!! Massive gaps and those who were in that part looked beyond bored. Madonna said at least 5 times come on Scotland!!!!!! To which a small roar arrupted. Madonna even said herself What has a girl got to do??????? From that moment she barley spoke to the crowd and I don't blame her. The upper tiers were also half empty!! I must admit I was surprised the venue wasn't cancelled for a smaller one. Madonna is famed for her sell outs. As a die hard fan I felt slightly embarrassed for her.
Anyway she was amazing. My partner his first time was gobsmacked and loved it!!!! She is still the queen!!!! However doubt Scotland will be on her cards again.
Dan
I thought Madonna was on great form and am confused by some reports that the stadium was half empty. From the west stand it was completely full and the general admission was full right to the back. I agree the crowd were pretty poor very drunk and rough. However the atmosphere was amazing and I enjoyed the show more that Sticky and Sweet at the O2. I have been a fan for 25 years and to see her in Scotland was almost overwhelming. Fantastic
As I traveled from Paris to Edinburgh by train, it started to storm again. Even in Paris there was a back and forth whether or not the concert will take place. I checked into the Pollock Halls Hotel. Even just the way to my room, I was wet nip. It was time to buying shoes and put the socks and my clothes on dry. When is summer you thing always, the sun should shine and when you go to a Madonna concert you cannot imagined the sun don't shine. So I had no raining clothes with me.
It is not easy to get permission to make pictures on the MDAN concert. But the show MDAN stands for "Girls Gonna Wild" or "Give Me All Your Luv." How I could still make pictures it is a trade secret. Anyway, I was completely under the term "Girls Gonna Wild." I also felt inspired by allaboutmadonna.com and madonnarama.com. I need not think twice, when their asking to send pictures at her web side.
In Edinburgh I had a VIP ticket. I was total chick dressed. They handed me the gift and immediately showed me the table. Madonna's fans are just wonderful people. Open, friendly, funny, charmi and there was not only the subject of Madonna but also to discuss different. I was very happy that my age was also present, such as Pam and her husband, or Jeremy and Adam. We were like friends. The nationalities was from all corners of the earth but they lived in England. There was one language, english and her dialects. The dinner was delicious Scottish meal so as the wine.
I had not the time to examine my gift really. But as examined, there was the MDAN book and a watch. Wow! I said: "Well, I may finally leased the time of Madonna. I hope now that I get a better timing to her. Because until now, it was always coming and going in and out".
The last time when Madonna was in Scotland, was when she married Guy Ritchie. The Scottish public can celebrate parties, just as good as the French. The station was shaking with energy. The song "Gang Bang" caused such a stir in any country. My favorite part is the Voque, not only because Madonna plays with her senses but also because of the fashion that occurs in it and the extravagate dance with Brahim and the others.
My little MDAN tour ends in Zurich. I life in Zurich. I am very curious if the Swiss can put as much energy into movement like the French and the Scots. Madonna is only good, when the sun shines in our hearts. I have to say my wish would continue to travel with her. The photography is and what can I remain on top. I started when I was 12 years old. Until now I have photographed from very far. Very close to it that would still be a goal of mine.
Thanks to everyone who shared their material!

Madame X is available in Box Set, CD, Vinyl and Cassette!
Get your copy HERE!