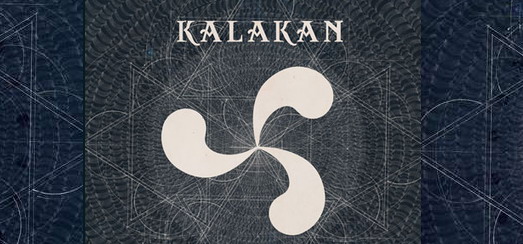 Dirk from Ultimate Concert Experience had the pleasure to meet and interview Kalakan, the Basque trio that's currently touring with Madonna on her MDNA Tour.
ON KALAKAN

How and when did you three meet each other?
We know each others from 5 or 10 years. Lately, we performed with a band called Saltoka during 2 years. We did interactive folk bals all around the Basque country.

What did you do so far with Kalakan ?
Kalakan is a young band created in 2010. The majority of the concerts we did till MDNA tour were acoustic ones. We performed also the Ravel Bolero with Katia and Marielle Labeque in the best european theaters.

How do you relate the poem to the Kalakan universe ? Can you tell us more about Joxean Artze ?
Kalakan means Chatting. We give a big importance to the words, to the poetry of our language. Joxean Artze is a famous basque poet. His poetry is deep and express very well our roots. He's also one of the persons who rediscovered the txalaparta in the 70's. It was the Franco dictature in Spain and the basques were forbidden to express their identity. Few couples of old txalapartari (txalaparta players) were still playing these wooden planks in their farms, near San Sebastian. Joxean and his brother went there to learn the way of playing the instrument. When the dictator died, basque people of this side of the Pyrenes moutains lived a folk revival. The txalaparta became more and more famous.

How strong and important are your basque roots ?
Euskara is our mother tongue and we love our land.

Can you describe how Kalakan is a reflection of your roots, your language and your experience with the band ?
The major part of the songs we play with Kalakan are old basque songs. We arranged them using our different backgrounds. We are basque but culturally, we are also metis, french-american-basque musicians. The american culture influenced us a lot, for example.

How special will it be for you to play in France this week ?
We will play in the Stade de France during the french national day and it's a little bit strange for us. We are french citizens and we learned at school that our ancestors were « gaullois » but it's not true. Our history is not the french history.

Can you tell us more about the place of Txalaparta and the relation to Kalakan ?
Txalaparta is improvised music, a strong relation between the two txalapartari, full of respect because you have to respect the other if you want to get on playing one rhythm. The txalaparta spirit inspired us a lot doing our music.

How did you get in touch with the drums crafted by Remv Malher ?
Remy did the organ of Baigorri, small village where we started our firsts rehearsals.
We asked him to do these kinds of drums because we knew the sound we wanted to get. We used big replicas of the traditionnal basque drum called « atabal » when we performed with the Labeque sisters and we liked the depth of their sound.

Singing without microphone to ensure to direct contact with your public is very good, how do you make this happen during your Kalakan concerts ? what do you have to do for it ?
We have to prepare it with the promotors long time before. The most important is to find the correct place that fosters communication between the audience and us. It means few noise pollution, good sound, good reverberation, good conditions to share acoustic music. Sometimes, when it's possible, we go to see the concert hall some weeks before the show. Other times, the day of the show, we ask to the crowd to come closer. They understand very well because they see that we don't have microphones.

What makes Kalakan magic ?
We don't know. Tell us.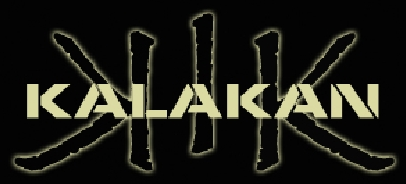 ON YOUR MDNA TOUR COLLABORATION

Can you tell us more about how you met Madonna in Guethary in 2011 ?
We met her last summer in the house of Katia and Marielle Labeque, in the basque coast. We perform with them since 1999 and we are good friends. They introduced us Madonna during her birthday night. We played for her and her family. We were her birthday present.

When were you first contacted by the team to participate in the show or was it already discussed when you first met her in Guethary ?
We were contacted by the team in january to participate in a workshop in NY.

To what in particular was Madonna inspired in Kalakan ?
We don't know. We suppose that she liked us and our music. You should ask her.

Did you come up with own ideas to integrate in the show ?
We prepare arrangements for the workshop and others during the MDNA rehearsals. It's a collaborative work between the musical director Kevin Antunes, Madonna and us.

Did you emphasize on the fact that you wanted to have the DNA of Kalakan in the show ?
We tried to incorporate our music as much as possible in the show.

Is this your first collaboration with an international artist ?
We work with Katia and Marielle Labeque who are worldwide known.
We hope that we will have other opportunities to work with international artists.

How is life on tour so far ?
Cool. We work, we do a lot of miles and we even have the chance to visit the cities in which we perform.

Can you still concentrate on the core business of Kalakan in this big MDNA circus ?
For the moment, we dedicate ourselves to the show. But, we do also our promotion and try to take care of the new Kalakan fans. In a few weeks, we will start to work on songs for our next album.

How is your relationship on the road with Madonna ?
Very simple, respectful.

How come mainstream artists take traditional music to put it on a larger scale, to bring it from a small public to a million public around the world ?
We don't know. Madonna did it on her last tours and it seems that she like it.

Do you sing in Euskara in the MDNA show ?
Yes and she sing also one verse in « Sagarra jo ».

Do you have further artistic plans with Madonna after the tour ?
No

Thank you very much for the interview, Thierry, good luck with Kalakan.
Dirk @ Ultimate Concert Experience
Spelling and grammar have not been altered.

Madame X is available in Box Set, CD, Vinyl and Cassette!
Get your copy HERE!